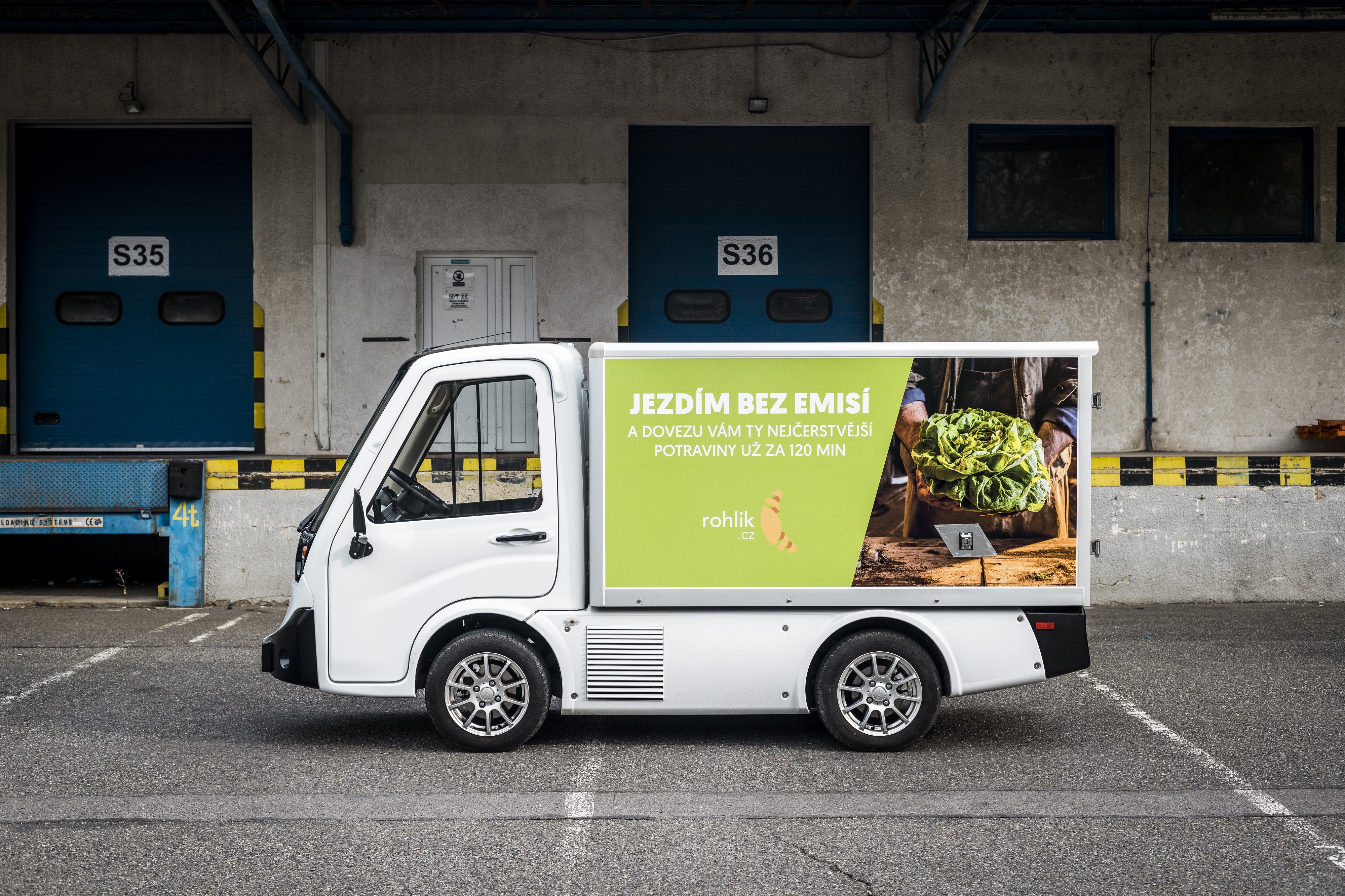 "Having groceries delivered to your door is great, but receiving them within 2 hours of placing your order and knowing that the content of your basket is the best premium quality food and ingredients you can possibly find - sustainably and locally grown - takes the concept to a completely new level. At Rohlik, we want people to eat well and live well. That's our goal, making great tasting, awesome food easily accessible through a modern, easy to use and time-saving service," says Tomáš Čupr, Rohlik Group CEO.
Founded in 2014, Rohlik is an online grocery ordering and delivery business. Its e-platform combines usual food items, with produce sourced freshly from local small businesses and farmers. It is active in the Czech Republic, Hungary and Austria and with more than 17,000 products on offer and passionate attention to customer service, it is the leader of e-grocery in Central Europe.
"What sets us apart is our assortment. We understand our consumers' shopping habits. When they shop, they don't just go to their supermarket, they also visit the baker, the butcher or a farmer's market for those better quality produce they can't find at their usual mass retailers. Nothing beats knowing where the food on our plate comes from and how it was produced. Our e-marketplace saves our consumers dozens of shopping trips and supplies the fresh local products they want. This quality proposition is what we mean by eat well, live well. Meanwhile, of course, there is also the value of our delivery service: it is all very well selling the best quality produce but if you can't deliver until the next day, what's the use? At Rohlik we can deliver as fast as 6 hours from harvest," says Tomáš.
With more than 750,000 customers, the company isn't doing too badly… "I put our success down to our e-retail expertise and our sophisticated delivery software. But we've had our share of challenges too. No one had tried to set up a similar business in our country before, we had to invent everything ourselves, learn to navigate through issues and opportunities. It took us 3-4 years to stabilise our systems, find a balance between profitability and capacity for customers, supplies etc. it was a case of trial and error but in the end we managed to build a profitable company".
Tomáš is constantly evaluating      Rohlik's future direction. He sees expanding to new markets, developing efficient technology, and the automation of operations as the path to further growth. In this effort, EIF-backed Partech Partners has teamed up with Rohlik. "They liked our business proposition and we liked them. The timing of the investment is great, the e-grocery market is booming and consumer shift to online shopping is becoming a lasting trend – also accelerated by COVID - so we can use this opportunity to break into new markets like Germany, Italy, Romania, Spain and France."
Company: Rohlik (Czech Republic)
Type of business: ecommerce
Financial intermediary: Partech Partners
For further information about EIF intermediaries in Czech Republic, please refer to: http://www.eif.org/what_we_do/where/cz