Partnering with national and regional promotional institutions active across the EU Member States to promote best practices in policy-driven equity investments and to enhance access to funding for SMEs and midcaps.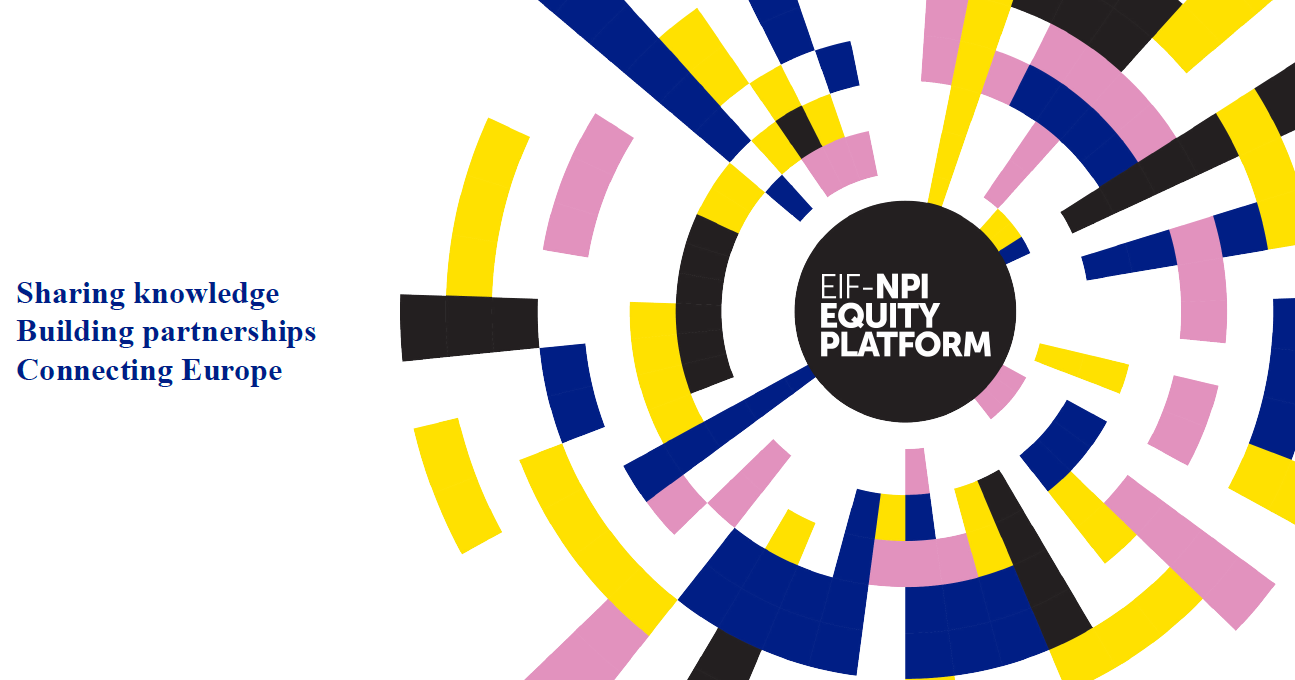 The EIF-NPI Equity Platform is a collaborative initiative launched by the EIF in 2016. It promotes knowledge sharing and best practices between the EIF and national promotional institutions (NPIs) or banks (NPBs) across EU Member States and includes the European Commission. Its goal is to enhance access to funding for relevant projects, SMEs, and midcaps, support the defragmentation of equity markets, and match national, EU, and private sources of funding.
This initiative was established in the context of the Investment Plan for Europe, responding to priorities set by EU stakeholders and NPIs. Since then, it has guided the EIF and NPIs in implementing equity investment activity and will continue its work during the InvestEU period. The EIF shares the objectives of NPIs with respect to supporting a well-functioning European venture capital and private equity ecosystem.
NPI members actively participate in a multilateral General Forum dedicated to defining strategic opportunities and facilitating enhanced collaboration among NPIs as well as the EIF. The General Forum currently consists of 49 members  from 29 European countries (including the EIF and the European Commission). NPIs interested in becoming members of the General Forum can apply at any time by following the instructions under "How to apply". 
The General Forum elects some of its members to serve in a Consultative Forum that focuses on specific topics related to operational and investment cooperation. Some of the main topics covered in recent years include:
Common tools, templates, and principles for standardising interaction with fund managers during the pre-investment phase
Set-ups, practices, and instruments which could encourage greater cross-border investment cooperation across NPI reference markets
Insights on fund manager remuneration practices and evolution of industry trends
Strategies to promote investment collaboration in relation to key EU priorities, including climate change and environmental sustainabilty in particular
Who is eligible to become a member of the EIF-NPI Equity Platform General Forum?
The initiative is targeting national promotional institutions (NPIs) or banks (NPBs) active in the EU Member States. Interested institutions which are eligible as per the definition set out in the Charter (below) can apply for membership in the EIF-NPI Equity Platform General Forum. Membership is governed by a Charter, and the workings of the General Forum are governed by established rules of procedure.
How to apply for membership to the EIF-NPI Equity Platform General Forum


If you are interested in becoming a member, please refer to the Charter, which sets out the eligibility for NPI Members and Aligned Members in more detail, and submit the relevant Application Form to NPIEquityPlatform(at)eif.org
Data Protection: 
Any personal data processed in the context of the EIF-NPI Equity Platform is processed by the EIF in compliance with its data protection statement.
For risk capital funds targeting SMEs and small mid-caps:
Find details on how to submit your investment proposal to EIF's Equity Investment department. 
For SMEs and small mid-caps:
If you are looking for finance, please address to EIF's financial intermediaries directly. Please note that final funding approval lies solely with the financial intermediary. For more information please visit EIF_for SMEs.
"National Promotional Banks or Institutions' means legal entities carrying out financial activities on a professional basis which are given a mandate by a Member State or a Member State's entity at central, regional or local level, to carry out development or promotional activities" as per Article 2(20) of Regulation (EU) 2021/523 of the European Parliament and of the Council of 24 March 2021