The purpose of the InvestEU Capacity Building Investment (CBI) product is to enhance the institutional capacity of financial intermediaries that have not yet reached sustainability, or that are in need of risk capital to sustain their growth and development.
This includes 'greenfield financial intermediaries' as well as all other intermediaries in the fields of microfinance, social entrepreneurship, or skills and education.

Eligible financial intermediaries
The CBI Product is available to any Financial Intermediary operating in the microfinance, social enterprise finance and/or skills, education and training finance spaces that is able to provide financing to or and/or serving the Target Areas of Microfinance, Social and Skills Guarantee.
Financial Intermediaries must also be established and operating in any Member States of the EU or OCT (Overseas Country or Territory).
Including but not limited to: banks, guarantee institutions, microfinance institutions, crowd-financing platforms, non-bank financial institutions, loan and/or investment funds, credit unions, education and training providers, and more.

For full information concerning eligibility and more please refer to the Call for Expression of Interest documentation below. Please submit your formal expression of interest to our guarantees team via the email address provided in the Call documents.
Deadline for applications: 30 June 2027
(ongoing selection, on a first come first served basis).



Documents for the InvestEU equity product
Call for expression of interest
Annex I – Expression of interest PDF | DOCX
Annex II – Term sheet Capacity building investments
Annex III – Terms of Confidentiality
Appendix I - Glossary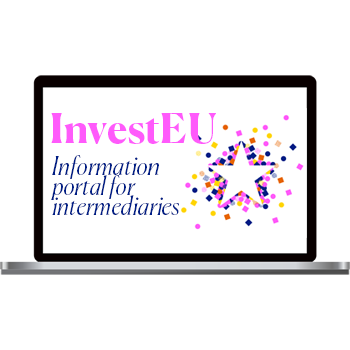 Read more online