PVCi has been the first fund-of-funds initiative launched in 2008 by the EIF in co-operation with public and private stakeholders in Portugal in order to support a thriving venture capital and private equity ecosystem. Alongside the EIF, investors included the Government of Portugal, BPI, Novo banco, Millenium BCP, Montepio, CaixaGest, Bankinter, Santander, Fidelidade, Octante, Fundação Calouste Gulbenkian and PME Investimentos.
Leveraging the initial EUR 111m of financing, seven selected funds (Pathena, OxyCapital, Menlo, Hcapital, Explorer, Vallis and InterRisco) generated further investments of up to EUR 328m in small businesses in a wide range of industries across the country.
In July 2018, PVCi celebrated 10 years of activities in Portugal, having invested more than EUR 320m and supported more than 6 000 jobs.
During the past 15 years, PVCi has had a positive impact on entrepreneurship and economic growth in Portugal, especially during a period of hardship marked by the recent economic and financial crisis.
Speaking at the event, several stakeholders noted that PVCi was a key market development tool that was available for investors and businesses even in times in which only a few others were willing to risk and invest in the country. We have paved the way for today's vibrant entrepreneurial community.
Academic Research Centers – Policy Study on PVCi – Apply Here
EIF will select an academic research centre or a Higher Education Institution to run a policy evaluation study for the Portugal Venture Capital Initiative ("PVCi") based on a standard application and evaluation process. Please carefully read the Call document below and check all requirements before applying.
Deadline for applications: 1 December 2023 (date of email receipt by EIF)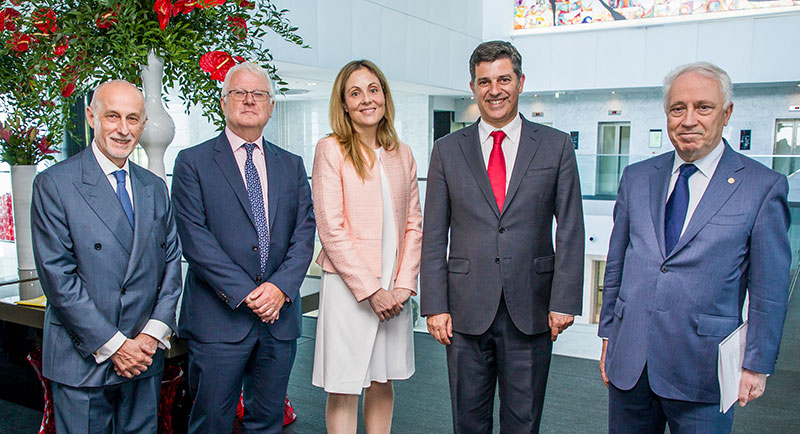 Pier Luigi Gilibert – Chief Executive (EIF), John Holloway – PVCi Chairman of the Board (EIF), Emma Navarro – Vice-President (EIB), Manuel Cabral - Minister of Economy (Government of Portugal), Carlos Costa - Governor (Banco de Portugal)
For more pictures from the event, please visit the EIF's Flickr account
Regulation (EU) 2019/2088 (SFDR):
The Fund defines with the assistance of the Investment Advisor certain excluded sectors in which the Fund is prohibited to invest directly or indirectly The selection of such sectors is based on the Investment Advisor ESG guidelines: EIF Environmental, Social and Corporate Governance (ESG) Principles as well as on investment considerations meant to avoid inter alia any actual or potential material social, governance and/or environmental negative impact  on the Fund performance. Such excluded sectors are taken into consideration in the investment process and decision-making process of the Fund.
The Fund does not consider adverse impact of investment decisions on sustainability factors at the present time considering that (i) in the absence of regulatory guidance, it is not clear what regulators will expect of entities that elect to consider such matters at this time, and (ii) it is also not clear that there is sufficient data, and data of a sufficient quality, to support entities that do so, in the relevant asset classes, industries or sectors in which investments have been/may be made. Sustainability factors are environmental, social and employee matters, respect for human rights, anti-corruption and anti-bribery matters.