PVCi has been the first fund-of-funds initiative launched by the EIF in co-operation with public and private stakeholders in Portugal in order to support a thriving venture capital and private equity ecosystem. Alongside the EIF, investors included the Government of Portugal, BPI, Novo banco, Millenium BCP, Montepio, CaixaGest, Bankinter, Santander, Fidelidade, Octante, Fundação Calouste Gulbenkian and PME Investimentos.
Leveraging the initial EUR 111m of financing, seven selected funds (Pathena, OxyCapital, Menlo, Hcapital, Explorer, Vallis and InterRisco) generated further investments of up to EUR 328m in small businesses in a wide range of industries across the country.
In July 2018, PVCi celebrated 10 years of activities in Portugal, having invested more than EUR 320m and supported more than 6 000 jobs.
During the past 10 years, PVCi had a positive impact on entrepreneurship and economic growth in Portugal, especially during a period of hardship marked by the recent economic and financial crisis.
Speaking at the event, several stakeholders noted that PVCi was a key market development tool that was available for investors and businesses even in times in which only a few others were willing to risk and invest in the country. We have paved the way for today's vibrant entrepreneurial community.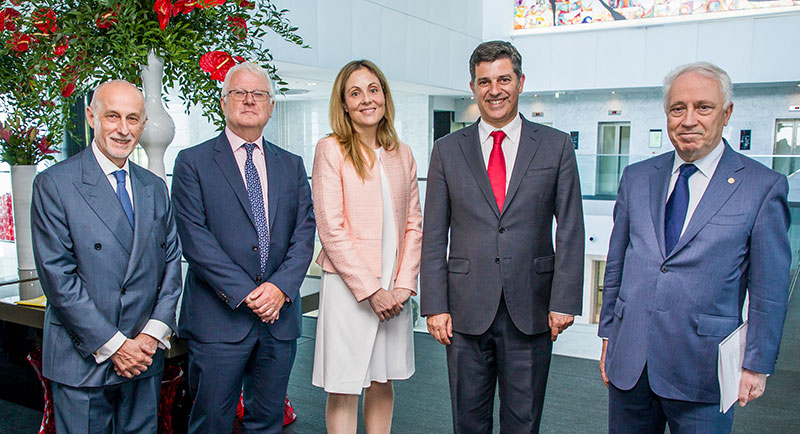 Pier Luigi Gilibert – Chief Executive (EIF), John Holloway – PVCi Chairman of the Board (EIF), Emma Navarro – Vice-President (EIB), Manuel Cabral - Minister of Economy (Government of Portugal), Carlos Costa - Governor (Banco de Portugal)
For more pictures from the event, please visit the EIF's Flickr account