When the EFSI, also known as the Juncker Plan, has been launched as a joint initiative of the European Investment Bank (EIB) Group and the European Commission (EC) to generate €315bn of new investments by mid-2018, the EIF has made several commitments under the SME Window.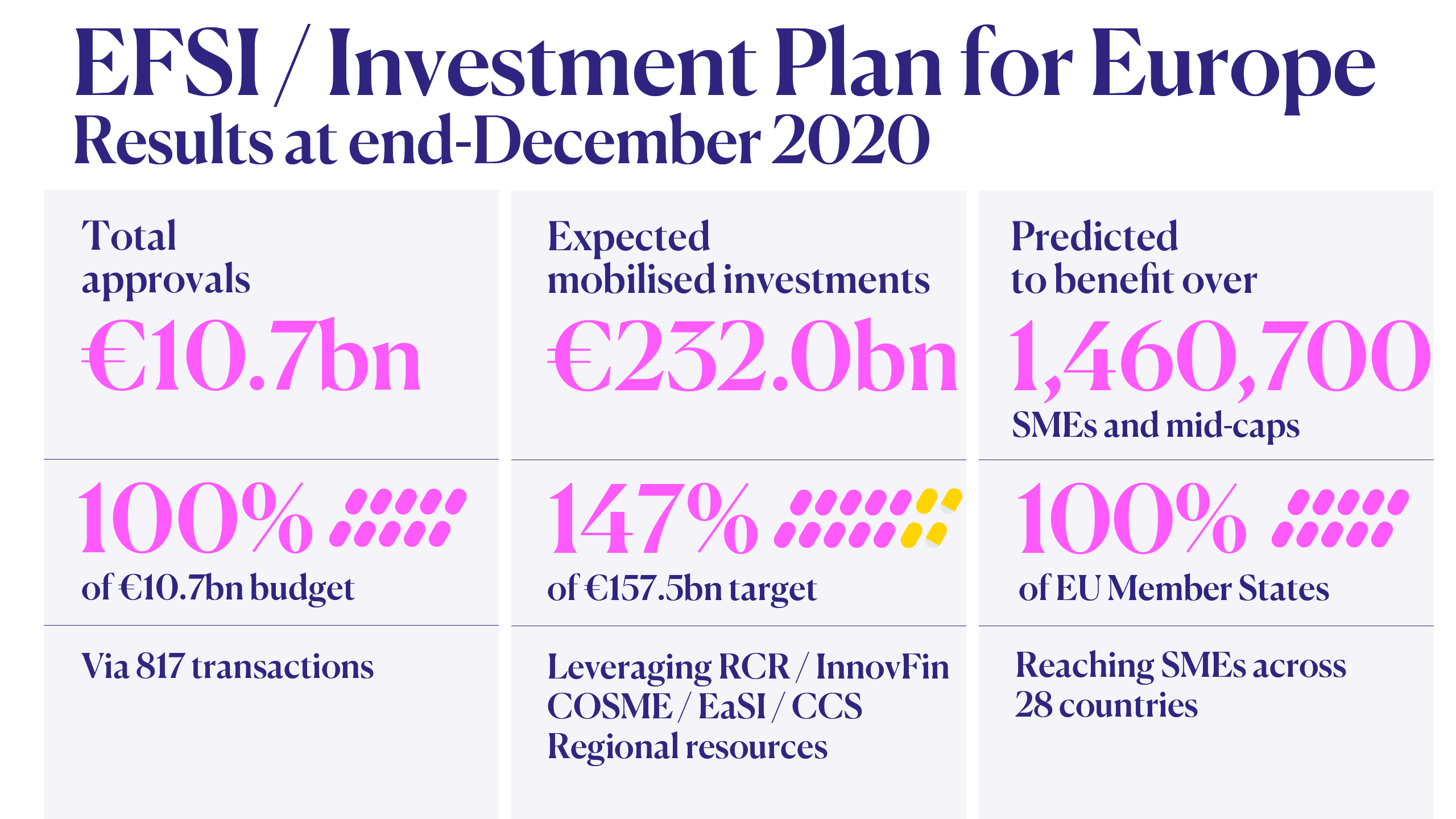 Together with our partners, we have kept our promises.
We have increased our footprint.
Reached and even exceeded targets.
Doubled resources for small businesses.
Recent news
EFSI SME Window agreements
Information for financial intermediaries
Read  how to apply for EFSI financing


What is EFSI?
The European Fund for Strategic Investments (EFSI) was launched in July 2015 as a joint initiative between the EU and the European Investment Bank (EIB) Group, of which the EIF is part.
EFSI is the financial pillar of the EU's Investment Plan for Europe and has two components: the Infrastructure and Innovation Window (IIW) managed by the EIB and the SME Window implemented by the EIF. The market demand for EFSI-backed financial instruments has allowed an increase of EFSI SME Window resources in July 2016 by EUR 500m changing the SME Window objective from €75bn to €82.5bn of mobilised investments by mid-July 2018.