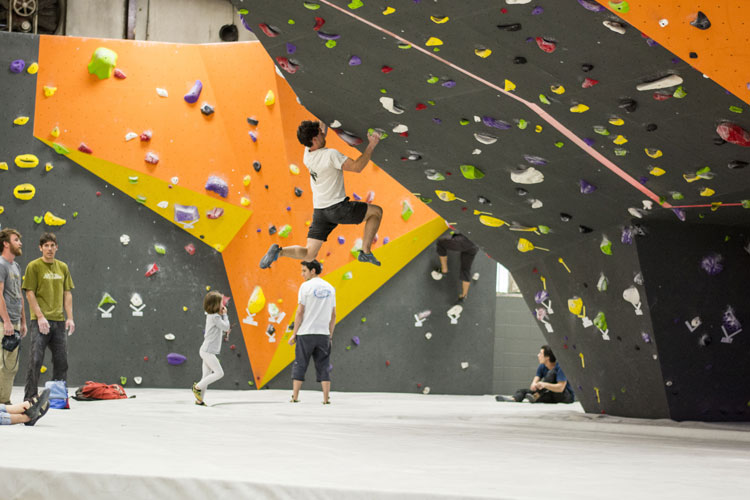 Climbing was recently added to the official programme of the 2020 Olympic Games in Tokyo. The announcement by the International Olympic Committee in August 2016 came as a major leap forward in the development of this sport and a timely response to its rising popularity around the world.
Excellent news also for Walltopia, one of the world's foremost manufacturers of artificial climbing structures. Founded in 1998 in Bulgaria, the company operates on 6 continents through offices in the USA, UK, Canada, Germany, Austria, Russia and Asia Pacific. To date, Walltopia has built more than1500 projects in 50 countries.
Walltopia offers different types of climbing walls with variations in design style, use (indoor or outdoor) and purpose (climbing gyms, school and universities, shopping centres, parks, hotels, recreational areas and many others). The company's services range from architecture and design to assembling, maintenance and inspection.
Walltopia employs the highest number of engineers, designers and full time technicians in the industry. Thanks to their in-house R&D department, Walltopia stays at the forefront of innovations and strives to combine the most up-to-date look with the latest available technology.
BlackPeak Capital, a co-investment growth equity fund backed by EIF under the JEREMIE initiative in Bulgaria, saw an opportunity in supporting Walltopia's impressive growth and innovative products. The investment helped the company expanded its portfolio of products and services, supporting the global roll-out of Funtopia, an amusement concept for indoor climbing for kids, which was previously launched successfully in Bulgaria, the U.S., Canada, and Israel.
We were happy to share our passion for the product with investors who can drive value beyond money. As a rising eastern European company, we were pleased to see increased venture capital activity supporting innovation in Bulgaria", said Ivaylo Penchev, CEO of Walltopia.
Company: Walltopia (Bulgaria)
Type of business: Manufacturing (climbing walls)
EIF financing: JEREMIE Bulgaria
For further information about EIF intermediaries in Bulgaria, please refer to: http://www.eif.org/what_we_do/where/bg