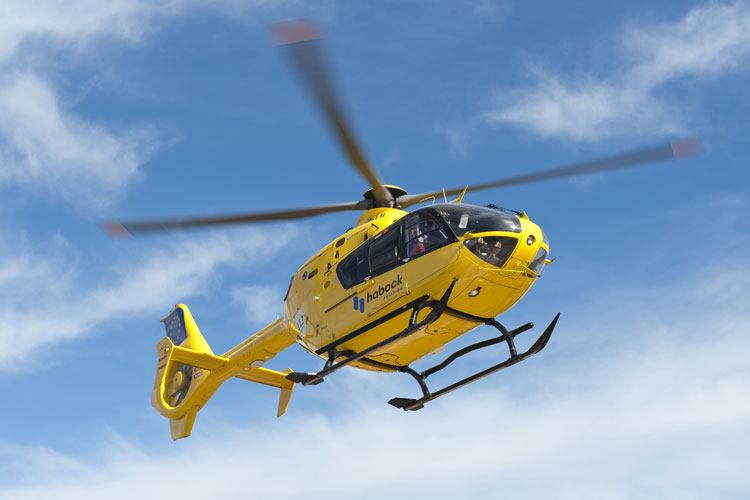 Active in disaster situations ranging from medical emergencies to forest fires, Habock Aviation operates a helicopter fleet in a world where failure is not an option. Headquartered at the Sabadell airport in Spain, the company has decades of experience in emergency medical services (EMS), fire-fighting, rescue and mountain operations, offering a public service of critical importance.
"For us, the golden minute is everything", says Joan Carol, member of the Board of Directors, referring to the need to provide medical assistance as soon as possible. "In reality, we cannot afford to fail as 90% of the time patients are in critical condition and their lives depend on us."
In order to support the business, Habock Aviation sought financing from Santander, through an EIF guaranteed loan. "With the loan we received, we were able to invest in a helicopter and its crew to provide the different regions in Spain with the emergency assistance they need", Joan explains.
"Helicopters used for EMS are costly and require a lot of maintenance, ranging from the supply of medical equipment to spare parts and fuel. The finances need to be carefully managed because they could have a direct impact on people's lives. If there were no funding for this type of service, obviously there would be a serious problem."
The quality of its staff is equally important to Habock: "In this company the staff is key. It's a service that is put to the test daily, and the face of this service is a helicopter and its staff", Joan explains. "The key to a job based on teamwork is the professionalism that each member brings to the job as well as the trust that you have in your partner and all other members in the team. We operate our helicopters with a huge heart and the sturdiest of minds."
Company: Habock Aviation (Taf Helicopters) (Spain)
Type of business: aviation (helicopter service)
EIF financing: SME Initiative Spain
Financial intermediary: Santander
For further information about EIF intermediaries in Spain, please refer to: http://www.eif.org/what_we_do/where/es/index.htm