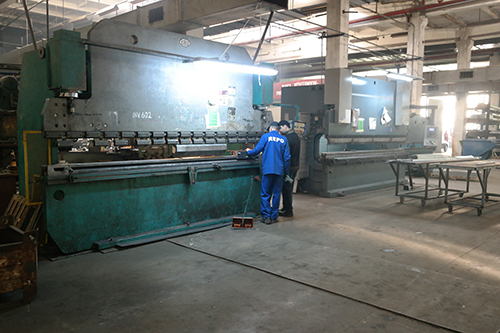 Dan Popescu founded Pop Industries in 1994. The company, located in Slatina, Romania, specialises in the production of trailers and containers. "We gathered all the right ingredients from the start – a good working attitude, high production capacity… but success didn't come straight away. I had studied at the polytechnic school and I had never taken a business class. I didn't know anything about business plans or marketing so I've had to learn it all step by step," says Dan. "Also, the 1990s was a period of uncertainty for many Romanian businesses and nobody knew what would result from the wave of privatisation, so it was tough to develop solid trade relations with our European counterparts."
Once Dan learned the ropes, there has been no looking back and Pop Industry has since gone from strength to strength, developing new types of trailers and containers that can stand the test of time. "Older containers didn't last very long and companies had to spend a lot of money buying new ones every couple of years," explains Dan, "We researched on the qualities and usability of various chemical elements and discovered a process through which metallic and non-metallic elements could extend the life and resistance of materials. Our new, long-lasting containers significantly boosted our sales," explains Dan.
Success and scaling up comes with challenges of its own however. "With an increase in the orders, we need larger amounts of materials, which generates a cashflow issue," he says. Thanks to an EU-guaranteed loan from Banca Comerciala Romana, backed by the EIF, Pop Industry was able to solve this problem and secure the supplies of the necessary materials. "Had it not been for the EU's help, we wouldn't have been able to meet our demands and keep the business going," he adds.
One SME at a time, the EU's support starts to become widely noticeable. "Romania is an economically proactive country with many rich ideas, but young people are discouraged by the lack of available capital and investment opportunities. However, thanks to the EU, we are seeing more SMEs created and stronger connections between Romanian businesses and Western Europe," adds Dan, "In our company, the results are already visible. For example, whilst Romania isn't located in a geographically advantageous location to transport goods by road, more and more businesses in Germany, France, Switzerland and the UK are willing to go through this hassle to purchase our products. Today we sell half of our trailers outside Romania. This has given us confidence to further internationalise Pop Industry and trade with North America and South America."
Company: Pop Industry (Romania)
Type of business: manufacturing
EIF financing: SME Initiative Romania
Financial intermediary: Banca Comerciala Romana
For further information about EIF intermediaries in Romania, please refer to: http://www.eif.org/what_we_do/where/ro/index.htm