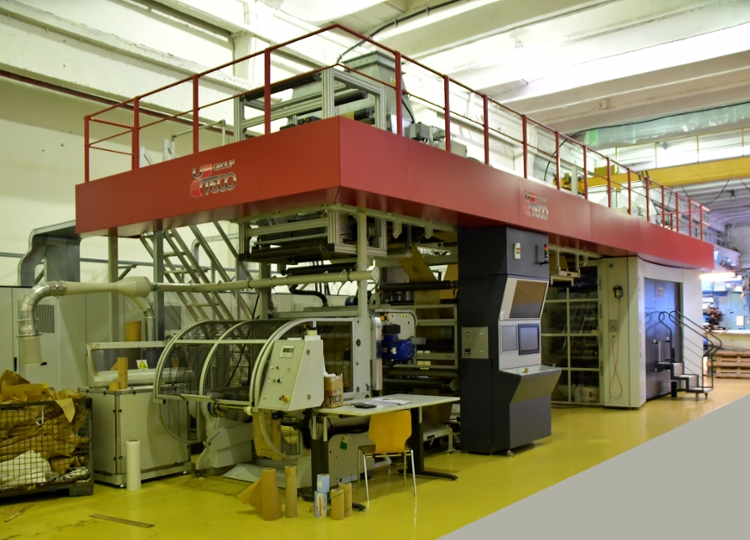 Corneliu Enache, Chief Financial Officer (CFO) and co-founder of Barleta, is a firm believer in opportunity. "There is always room for new businesses. Even if the market seems saturated, there are always niches where businesses can successfully develop."
In 1994, Corneliu and six other young entrepreneurs saw an opportunity in the paper and packaging industry and set up their own company in Bacău, Romania. "There was a big industrial privatisation wave in Romania in the 1990s, but nobody set up private paper and packaging companies, leaving a large gap in the market and a chance for us", says Corneliu,
"We knew very little about this market, but we were confident about what we had to do. It was not very difficult to see that the industry was lagging behind, especially in comparison to the international market. Therefore, we committed ourselves to invest in high-quality technology and R&D to provide cutting-edge packaging solutions," explains Corneliu. "The rest was about following our intuition," he adds.
As consumers have become more aware of waste and contamination, they have turned to alternatives to plastic, which has created openings for businesses like Barleta that specialises in sustainable packaging. "We started off as a small company, but we have grown exponentially. We now have 203 employees and we are forecasting annual growth of 10-15%," says the CFO.
"EU regulation on plastic products has had a huge impact on our business. More and more shops and supermarkets look for environmentally-friendly packaging solutions, like our partly recycled reusable paper bags" says Corneliu. "A greater interest in sustainable packaging from our EU counterparts also means that we have increased our European and international clients. Actually, we are currently exporting a large part of our output to 22 EU countries."
However, Barleta knows that it is not only about enjoying opportunities - it's about managing them well. To cater for the wider and more diverse demand, the company has recently expanded its production, moving into new areas, thanks to an EU-guaranteed loan from Raiffeisen, backed by the EIF. "We've purchased new machinery and developed three new product lines – colour bags, gift bags and tote bags," says Corneliu, "We are always innovating. With technology constantly on the move, there are always new markets to explore."
Company: Barleta (Romania)
Type of business: manufacturing
EIF financing: SME Initiative Romania
Financial intermediary: Raiffeisen

For further information about EIF intermediaries in Romania, please refer to: http://www.eif.org/what_we_do/where/ro/index.htm