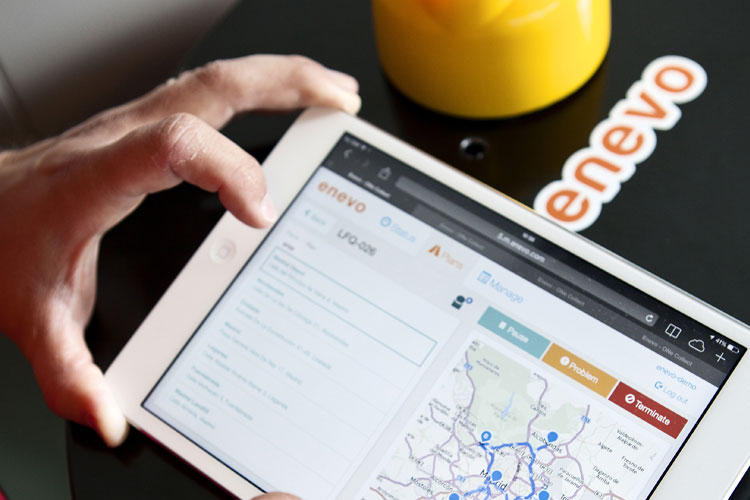 New technologies have made our lives smarter in uncountable ways. But we hardly think of such developments in the context of trash collection. Enevo is set to change that: in an increasingly urbanised world, the Finnish startup helps cities, waste management companies and recyclers to optimise their processes, leading to sizable efficiency savings and sustainability.
Founder Fredrik Kekalainen spent several years in the smartphone industry. This explains his affinity to technology, which in turn, helped him recognise the inefficiencies in the waste collection industry that could be addressed through better use of technology.  In the traditional way, the collection of waste and recyclables is done using fixed schedules and static routes where containers are collected regardless if they are full or not.
Enevo's smart wireless sensor proposes a new way: by collecting fill level data from waste containers and then automatically generating demand-based schedules, trash is picked up when and where it is really necessary. Fill level measurement is also combined with a dynamic route planning service, resulting in optimised fuel consumption, less emissions, and overall cleverer approach to the waste management process.
Enevo has raised funding from several renowned business angels and VC investors including Earlybird Venture Capital, an international venture capital firm backed by EIF, to fuel its international expansion. The company's headquarters are in Finland, with regional offices recently opened in Germany, United Kingdom, United States, Japan and Hong Kong.
Company: Enevo (Finland)
Type of business: Green economy, waste collection
EIF financing: EIB Risk Capital Resources
Financial intermediary: Earlybird Venture Capital
For further information about EIF intermediaries in Ireland, please refer to: http://www.eif.org/what_we_do/where/fi/index.htm