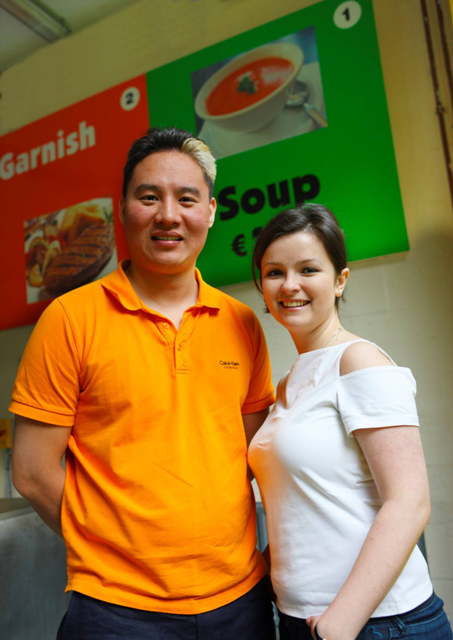 Almaz always had a real hunger for business and is now literally managing his own "Happy Foods" business. Almaz' story began with a micro-credit worth EUR 20,000 in 2009, which has since helped him to provide healthy-eating canteen facilities to schools.
Almaz had been knocking on closed doors for almost six months looking for finance but he found that banks were reluctant to lend to small businesses — especially start-ups. Then he was introduced to First-Step Microfinance.
Almaz hopes to make full use of government policy to provide healthy eating in schools. He is setting up a team to help him move into more educational institutions and create additional jobs for the catering sector.
Local deputy Mary Wallace T.D. (Member of Parliament) for the area was impressed with the new initiative: "Since the first day that it opened, Happy Foods has enjoyed huge success and great support from students and parents. Healthy lunches provided in the school are tasty and attractive to teenagers whilst at the same time maintaining a healthy food content. Teachers will say that this makes a significant difference to the teaching environment in the afternoon."
Company: Happy Foods, Dublin
Type of business: Food supplier
EU-guaranteed loan from First Step: EUR 20,000
For further information about EIF intermediaries in Ireland, please refer to:
http://www.eif.org/what_we_do/where/ie