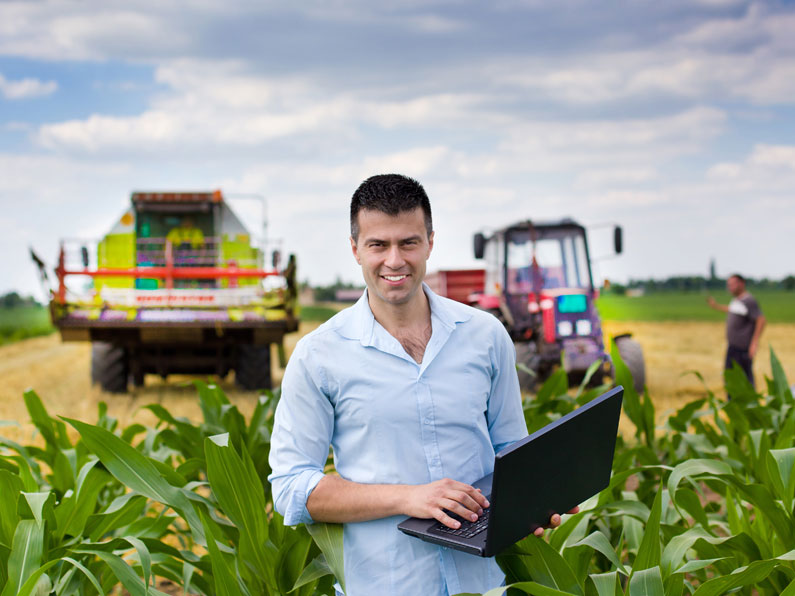 Hunger, food security and unsustainable agriculture represent one of the biggest global problems. Driven by the recognition that the global food and agriculture system needs to change in its core, Matija Zulj decided to leave the corporate ICT world and focus on developing powerful farm management software that would revolutionise agricultural production.  
First, Matija decided to become a farmer to understand what exactly it means to grow food. He started his own blueberry farm. Very soon he faced the same challenges as other farmers around the world: best practices in farming were difficult to access and there was no simple, yet affordable software on the market that could help him in making data-driven decisions.
His company, Agrivi was founded in in 2013, when decided to develop such software solutions himself, relying on a team of experienced agricultural experts and software engineers. By combining their agricultural knowledge and technology savviness, Agrivi built a comprehensive, knowledge-based farm management tool that allows farmers to plan, monitor and analyse all activities on the farms.
Tillage, planting, crop protection, fertilization, irrigation, harvesting and all other activities are managed with a few clicks, which ultimately lead to improved productivity and allows for sharing information, including best practices and experiences with other farmers. The regular monitoring and data analyses functionalities also help to recognise and protect crops and yields from diseases in a timely manner, achieving a more sustainable and profitable agricultural production.
Agrivi was awarded the title of World's Best Startup in 2014. Southern Central Ventures, the fund managers for the Western Balkans Enterprise Innovation Fund, supported by EIF, recognised the significant impact of Agrivi's visionary software development work and invested in the company from the early stages. The financing allowed Agrivi to accelerate its growth, both in terms of market outreach and by nearly doubling the staff base.  Today, the company has more than 30.000 clients in 150 countries worldwide.
Company: Agrivi (Croatia)
Type of business: ICT in agriculture
EIF financing: WB ENIF and own resources
For further information about EIF intermediaries in Croatia, please refer to: http://www.eif.org/what_we_do/where/hr/index.htm