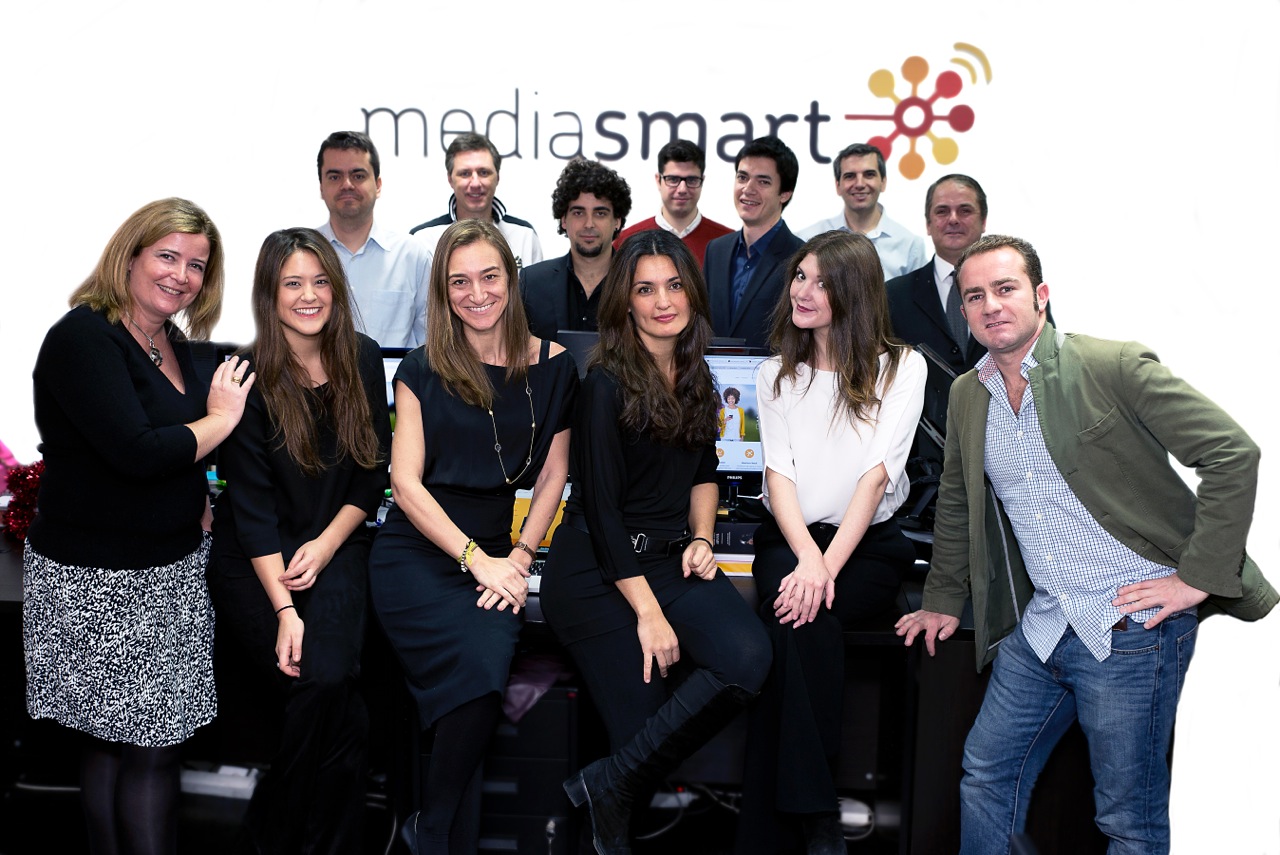 Advertising is one of those sectors that are constantly in flux, always changing and adapting to a world increasingly characterised by big data and information at your fingertips. In much the same way, the market is also responding, offering services that are tailored, for example, to the new mobile environment.
The introduction of mobile and real time bidding (the process of buying advertising inventory via programmatic instantaneous auction, similar to financial markets) is radically changing the media buying environment, and the way companies interact with consumers.
mediasmart, founded in 2012, aims to offer B2B technological solutions that maximize advertising effectiveness, helping advertisers automatically buy more where they get the best results and optimise their campaigns.
While traditional display advertising requires considerable investment up-front and cannot guarantee tangible results, mediasmart's mobile platform automatically buys media in real time using predictive targeting and audience segmentation to maximize results. This enables advertisers to invest directly where they are able to engage users the most.
Headquartered in Madrid, the company has seen impressive growth over the past few years. Securing an EIF-backed loan through the Technology Investment Group Inveready has offered mediasmart the necessary working capital to pursue its expansion strategy.
This support came under the Investment Plan for Europe, the EU initiative that aims to generate new investments by facilitating access to finance for European small and medium-sized enterprises. With triple-digit growth rates in 2015, today 95% of the company's business is from outside Spain, with campaigns in over 60 countries. mediasmart now employs 19 persons and continues to innovate in the optimisation of advertising campaigns on smartphones and tablets.
Company: mediasmart (Spain)
Type of business: Advertising technology company; ICT
EIF financing: InnovFin SMEG, EFSI
For further information about EIF intermediaries in Spain, please refer to: http://www.eif.org/what_we_do/where/es