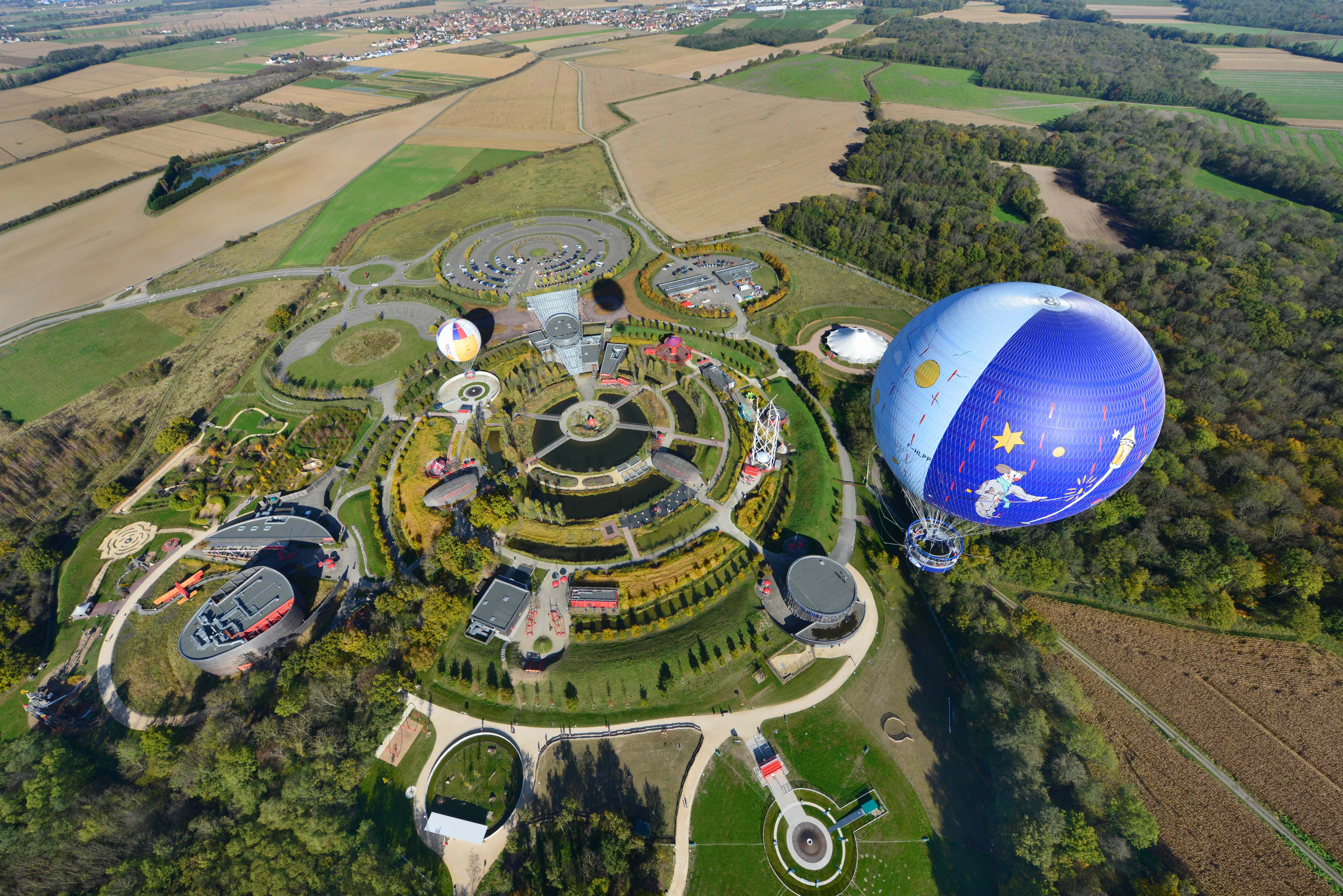 Not everyone can make a living doing what they enjoy most. But in the case of Matthieu Gobbi and Jérôme Giacomoni, they did exactly that. While studying at the prestigious École Polytechnique of Paris, the pair decided to make a career out of their passion for aerostats and hot-air balloons. In 1993, the two 25-year-old engineers founded Aerophile, a company specialised in the development of tethered helium balloons that are attached to the ground.
Over 20 years later, Aerophile has become the principal subsidiary of what is now the much larger Aerogroupe company. With 110 employees and impressive growth rates, Matthieu and Jérôme have been able to position Aerophile on the market as the global leader in tethered balloons, making their balloons available in different formats. With their products now available in around 30 countries in the world, Matthieu and Jérôme even had one of their balloons floating during the last Olympic Games in Rio de Janeiro.
However, at a certain point in their company's development, they knew that it was time to diversify their product line: "Business leaders are aware that to convert an initial success into a lasting success, it is essential to be able to renew oneself and to complete the existing offer", explains Jérôme. Since then, one of their innovative idea has been to create the 'Aerobar', the first flying bar, allowing consumers to have a drink several meters up in the air, but also to open an amusement park, 'le Parc du Petit Prince', based on Antoine de Saint-Exupéry's novel The Little Prince.
To support their company's growth, Matthieu and Jérôme have secured a bond provided by Entrepreneur Venture, a French asset management company specialised in the financing of small businesses, and backed by EIF under the Investment Plan for Europe. The Investment Plan for Europe, the EU initiative aiming at generating new investments in Europe through the support of small and medium-sized enterprises, has therefore directly supported Matthieu and Jérôme in realising their latest business plans, and creating around 100 seasonal jobs.
Company: Aerogroupe (France)
Type of business: Helium balloons developing company
EIF financing: InnovFin SMEG, EFSI
For further information about EIF intermediaries in France, please refer to: http://www.eif.org/what_we_do/where/fr