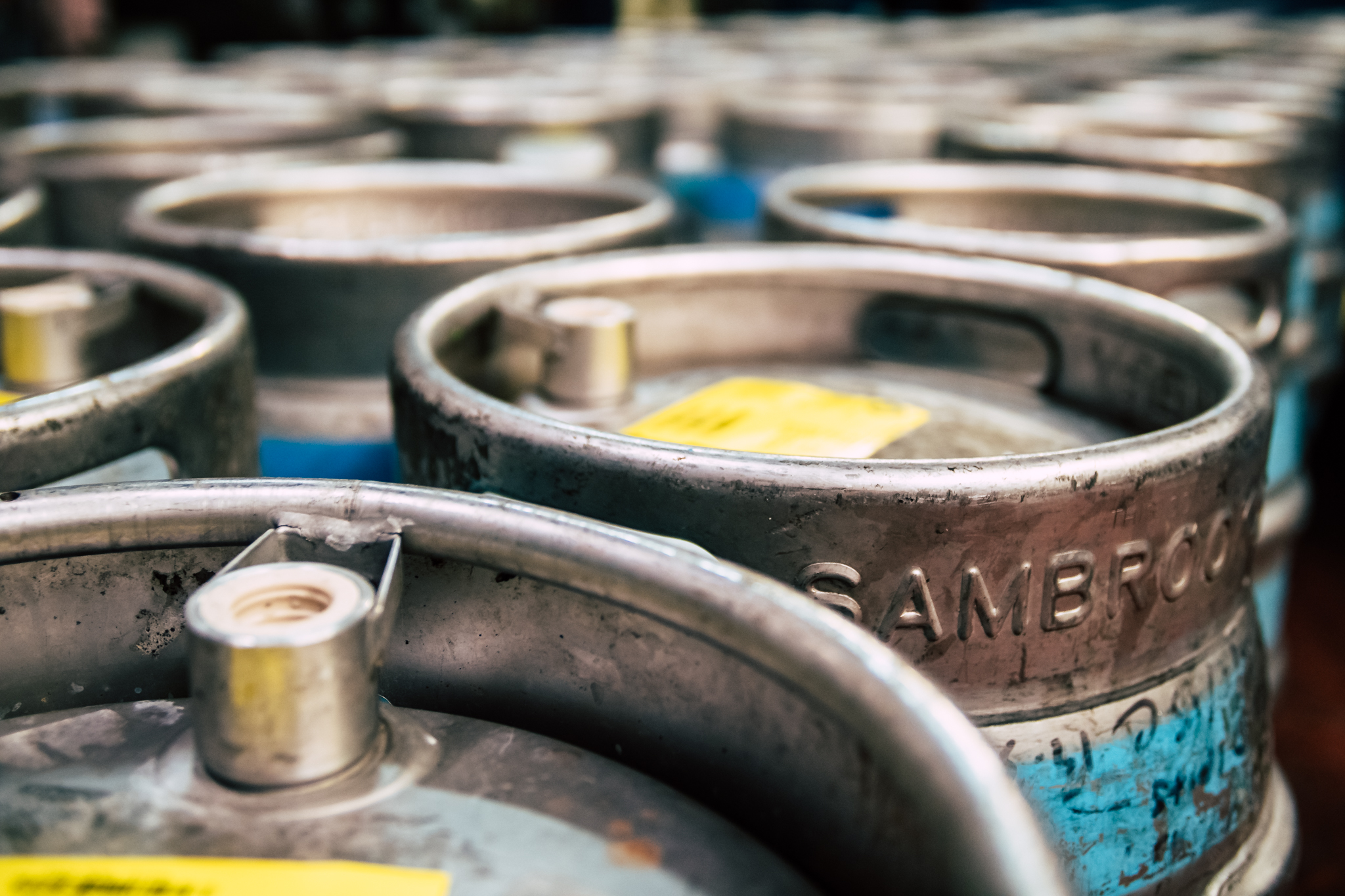 "Across the world, people like to know more about what they are consuming, where it comes from, what the story behind it is. It's a sort of shift from global brands to local brands. You see this in many areas, like coffee or street food. It's the same with beer." Explains Duncan Sambrook, founder of Sambrook's Brewery.
Back in 2008, Duncan was having a pint with his mates in London and they found themselves struggling to find a locally-brewed beer on offer. "After admittedly a few too many, we hatched a plan to bring brewing back to the heart of London" he recounts.
With a course in brewing fundamentals and some experimentation of his own under his belt, Duncan was able to attract partners and soon his city accounting career was behind him and within a few months, he was sampling his own beer.
As the business grew however, it became clear that they would be needing financial support. The nature of the business is such that suppliers need to be paid up-front, but revenues only arrive at the end of the process, once the beer is consumed – appropriately chilled.
To bridge this gap, Duncan secured an EU-guaranteed loan provided by iwoca, one of Europe's fintech lenders. This loan was backed by EIF and made possible by the support of the Investment Plan for Europe, which aims to generate new investments by facilitating access to finance for small and medium-sized enterprises.
As he explains, "our business is a seasonal business – there are times of the year where we have lots of cash, and then other times when our liquidity is low – like when we have to pay duty and taxes. As we grow, these problems are exacerbated and there is more pressure on our cashflow. This type of bridging loan really helps in maintaining balance and managing any unexpected cash-calls."
Apart from liquidity assistance, Duncan was also able to invest in canning equipment, launching a new product line. Cans are easier to transport, better for exporting and often trendier too. In 2016, the business grew 10%, and the forecast is similar for 2017. Going forward, Duncan is looking to extend his product range, increase retail sales and eventually perhaps even pursue a retail operation of his own.
Company: Sambrooks Brewery (UK)
Type of business: Brewery
Financial intermediary: iwoca
EIF financing:  COSME LGF,  EFSI
For further information about EIF intermediaries in the UK please refer to: http://www.eif.org/what_we_do/where/gb