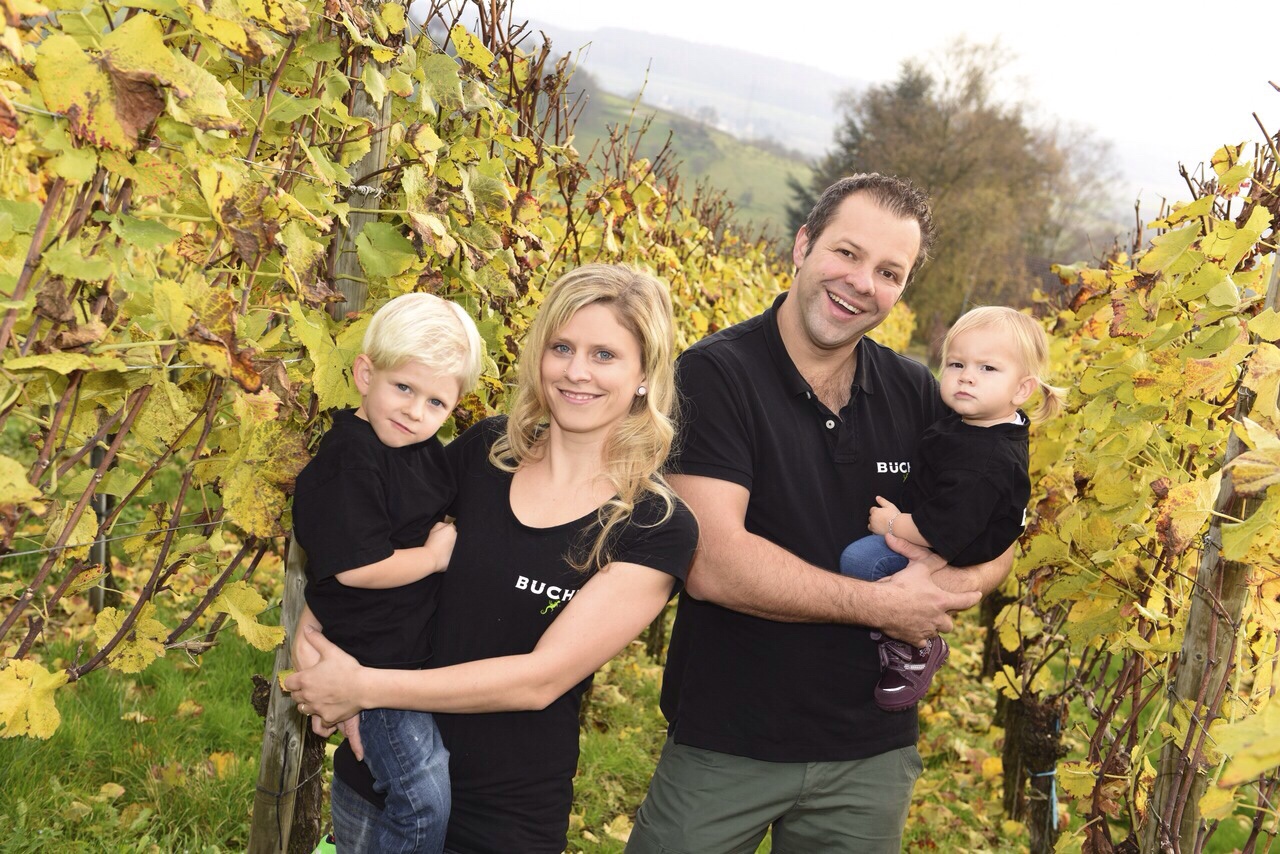 Some say that wine-making is art. Others believe it is a science. Either way, it requires the winemaker's dedication and an almost fanatic attention to details for the result to be consistently great year after year. This is why Markus Büchin, a young vintner from Baden-Württemberg (Germany), decided to start his own winery.  
Markus is a viticulture technician by training. He started growing grapes as a part-time activity on a small plot of land measuring only 1.5 hectares in 2007. Over time, Markus understood what he truly wanted: to use traditional sorts of grapes typical from his region, but make modern wines that appealed to a wide range of customers.
Today Marcus' farm extends to over 18 hectares and he produces around 150 000 bottles of wine per year. While his vineyard's capacity has gradually increased, the prevailing principles remained: Marcus values natural cultivation and production methods, for example preserving the grapes' own sweetness rather than adding artificial sugars. His wines are distributed by over 40 retailers in Germany.
The portfolio guarantee under the COSME facility enabled the Bürgschaftsbank Baden-Württemberg, an EIF financial intermediary, to provide Markus with an EU-supported loan at more favourable conditions. The loan benefited in addition from the support of the European Fund for Strategic Investments (EFSI) SME Window managed by EIF.
Once the new Büchin winery building will be completed later this year, it will offer sufficient production and storage capacity to meet the growing market demand. Alongside the on-site shop with a spacious wine-tasting area, this will allow Marcus to realise his full potential.
Company: Markus Büchin, winemaker (Germany)
Type of business: Agriculture, viticulture
Supporting bank: Bürgschaftsbank Baden-Württemberg
EIF financing: COSME LGF, EFSI
For further information about EIF intermediaries in Germany, please refer to: http://www.eif.org/what_we_do/where/de