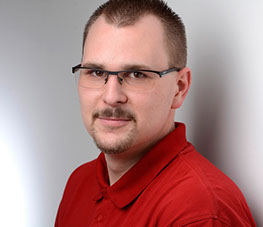 Thomas Veh always knew that he wanted to be his own boss and set up his own company. The inspiration came from his brother, an accountant by profession, who opened his own business and enjoyed considerable success.
In 2015, Thomas decided to set up his own company dedicated to pest control and the disinfection of parasites in both private and office buildings. Becoming a pest controller was a calculated choice; he had originally planned to work in real estate, but soon realised that his energy was best exploited elsewhere. When he identified a gap in the pest control market, he applied himself and successfully passed the exams to become pest controller.
Obtaining the loan to start his business was more challenging than expected. Thomas went to a first bank, where his request was rejected. His patience and determination eventually paid off however and the local savings bank provided support and financing.
Thanks to an EU-guaranteed loan provided through the German KfW Banking Group and backed by EIF, Thomas was eventually able to take on the challenge. His loan was made possible by the Investment Plan for Europe, which aims to generate new investments through the support of small and medium-sized enterprises: "It was a matter of 15 minutes. The person at the local savings bank had a much better understanding of people and she recommended this loan after having looked at my business plan."
Very happy in his current profession, Thomas knows that the loan gave him a great push: "Thanks to this loan, I was able to put my ideas into practice much faster. I did not need to acquire machinery or anything expensive but I still needed to buy material and convert my car to adjust it to the material required to accomplish my work."
Since he set up in February 2016, Thomas' business is doing well and he is implementing his business plan step by step. Due to his heavy work schedule, Thomas has even considered seeking assistance by hiring one of the many refugees desperately in need of a job.
Company: Thomas Veh – Schädlingsbekämpfung (Germany)
Type of business: Cleaning & disinfection company
EIF financing: COSME LGF, EFSI
For further information about EIF intermediaries in Germany, please refer to: http://www.eif.org/what_we_do/where/de