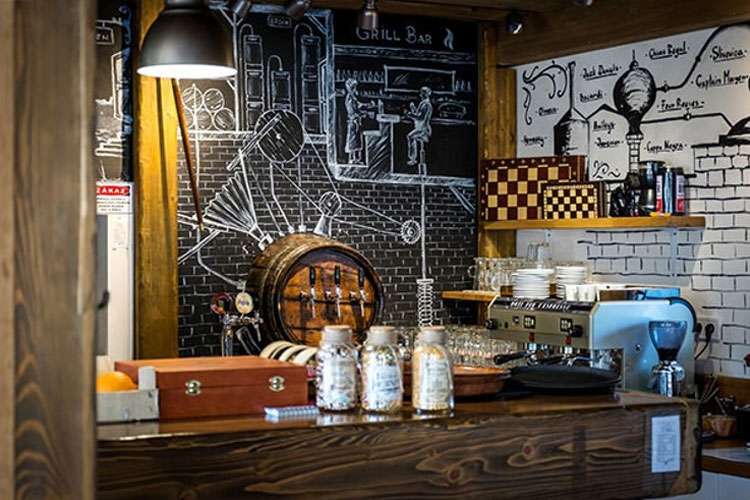 Michal Antol is a graduate cook and owner of the popular Grill Bar in Podlavice, in Banská Bystrica, Slovakia. For years he has been competing with nearby restaurants and, whenever necessary, jumping out of his managerial chair to go straight behind the cooker and personally make sure that the grilled meals are prepared in first class quality.
Thanks to this honest approach and engagement by a small but capable staff, the popularity of this restaurant grew. However, Antol's plans ran into a significant obstacle when he was unexpectedly given an ultimatum, by the owner of the building housing the restaurant, to either buy the building or vacate it.
The opportunity to turn from a tenant into a property owner came before this entrepreneur was financially ready for it. Antol did not have much of a choice if he wanted to save his restaurant. So he turned to ČSOB and applied for a business loan guaranteed by EIF under the EU's Investment Plan for Europe. "I like their personal approach, trouble-free cooperation, as well as the fact that I can solve everything under one roof. I was able to get the loan much faster than I anticipated," Antol says. "It jump-started my business and enabled me to take the next steps in expanding my company."
With this support, Antol was able to buy the building and continue with his passion – cooking. He used a portion of the money for operating expenditure. Now that he no longer faces any risk of having his lease terminated, he can fully focus on his other business ambitions. In the near future, he plans to extend the site and buy an additional piece of land – a garden where he wants to build a spacious roofed terrace and increase the seating capacity. Once done, it will be possible to host various social events, weddings or family celebrations.
The Grill Bar is well on the path of becoming an attractive meeting point, away from the noise of the big city, with a food menu that puts emphasis on freshness and high-quality preparation. In an era of fast food outlets and restaurants offering identical menus, Antol's story serves as a proof that if you put your heart and head into your business, you will make yourself heard on the market.
Company: Grill Bar Podlavice (Slovakia)
Type of business:  food & beverage
EIF financing:  COSME LGF, EFSI
Financial intermediary: ČSOB
For further information abiout EIF intermediaries in Slovakia please refer to: http://www.eif.org/what_we_do/where/sk