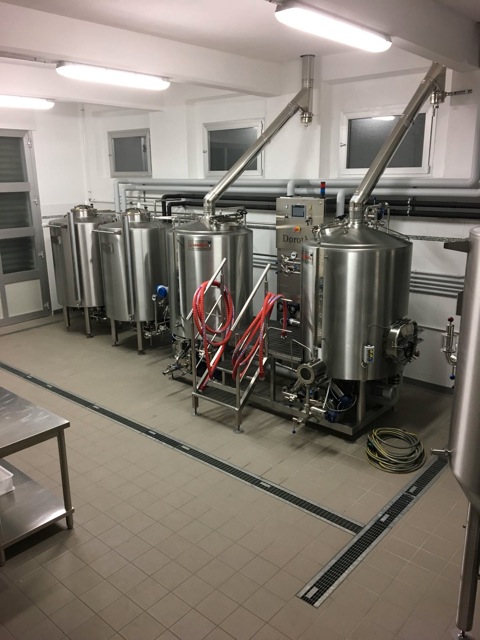 Represented by the figure of Dr. Barbanera, a mysterious 19th century adventurer and trader usually hiding behind a conspicuous fake nose and moustache but reputed to be "a magnificent inventor of inebriants" that has seemingly found the secret to eternal life, Birra Barbanera is a brewery located in the small town of Cavallirio, in the Piedmont region.
A family business founded in 2014, Birra Barbanera is the result of the entrepreneurial drive of the Crolla family, with husband and wife as the company's owners and administrators – in partnership with the resident master brewer – while their son, Alessandro Crolla, works as the marketer, designer and creative behind the Dr. Barbanera brand of craft beers.
At the foot of a mountain in the Monte Fenera Nature Park in northeast Piedmont, Birra Barbanera produces and commercializes craft beer with its own recipe and brand, free of preservatives or dyes. Its products are available for purchase at the brewery itself, or through a convenient online store, where the artisanal beers come in five different flavours. In addition, the company sells various merchandise items themed after the infamous Dr. Barbanera, from t-shirts to beer glasses.
In order to develop the business, Birra Barbanera secured a loan through Cogart CAN Piemonte, backed by EIF under the Investment Plan for Europe. The financing the company received was used to finalize a new production plant for craft beer, along with the restructuring of the local office and addition of facilities for tastings and storage
Nobody can be sure of the current whereabouts of the mysterious Dr. Barbanera, but the company's website will provide the more curious customers with a timeline of his life and various old photographs of this elusive figure. Thanks to the dedication of the team operating on his behalf, the business is growing and the future seems bright for Dr. Barbanera's craft beers, as the brand gains visibility and the new production capacity enables the expansion into new markets.
Company: Birra Barbanera (Italy)
Type of business: Brewery
EIF financing:  COSME LGF,  EFSI
Financil Intermediary: Cogart CAN Piemonte
For further information about EIF intermediaries in Italy please refer to: http://www.eif.org/what_we_do/where/it