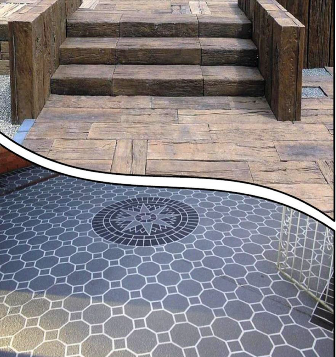 PB Delta is a production and trading micro-firm focused on the production of concrete and concrete products. The company was established in December 2014 as a result of an employee buy-out of an entity with a similar scope of activities that had operated in the same local market for several decades.
The newly established company has preserved its earlier profile of activities, consisting of production of ready-mix concrete (bridge concrete, construction concrete), but it is also planning to introduce completely new products, such as concrete garden accessories and industrial tile flooring to be used instead of paving stones and concrete garages, which are unique in Poland. In order to carry out these ambitious plans to introduce innovative products in a seemingly static marketplace, the company needed external financing.
Since PB Delta started its activities just 18 months ago they initially found it very difficult to secure external financing. With the support of EIF, the company eventually received a loan thanks to a guarantee provided by Bank Gospodarstwa Krajowego (BGK). One owner of PB Delta said "With respect to the loan we have obtained under the EU COSME guarantee, I can say straight away that, if not for this assistance, we certainly would not have obtained it."
Since obtaining the loan, the owners have already employed two new staff members for the production of a mould for its concrete garages. By launching new projects, PB Delta hopes for significant development and an increase in sales. In realising the current projects to be carried out still this year, the guarantee provided by BGK turned out to be a key element paving the way for the future of PB Delta.
Company: PB Delta (Poland)
Type of business:  Concrete products production
EIF financing:  COSME LGF,  EFSI
For further information about EIF intermediaries in Poland please refer to: http://www.eif.org/what_we_do/where/pl