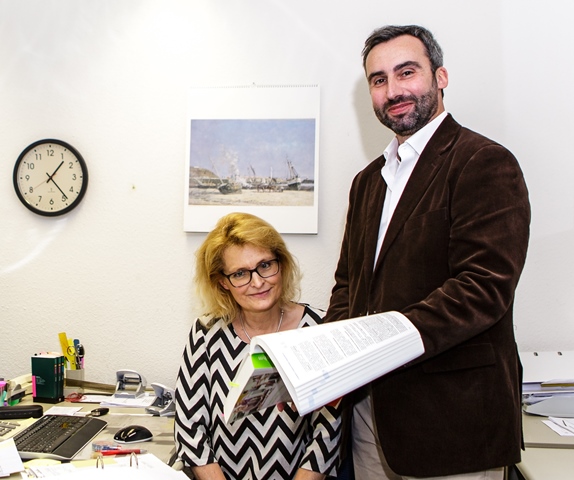 In 2014, right after having graduated in accounting, it appeared clear to Sandro Hanisch that he was best-suited running his own business. Sandro decided therefore to set up his own practice, even if it entailed great risk and meant that he would have to grit his teeth for a while.
He started to work from home as a freelance tax advisor, and learned to be satisfied with little. But as his revenues grew, he found himself in position to acquire a small and modest practice in Aachen, Germany.
Although this was certainly a step forward, he still wanted to develop a strong reputation and establish himself in the industry. So when the opportunity presented itself to take over an already well-established accounting firm from a fellow colleague, Sandro did not think twice about it and made his move: "Of course I could have stayed in my smaller practice but I was ready to make the next step. And it was a very good deal that my colleague offered me, so I knew that I had to seize this opportunity."
Sandro also followed numerous professional seminars, as he wanted to make sure that extending his practice would not harm his business. To fund this expansion, Sandro secured an EU-guaranteed loan, provided through the German KfW Banking Group and backed by EIF. His loan was made possible by the Investment Plan for Europe, which aims to generate new investments through the support of small and medium-sized enterprises.
Today, Sandro is extremely satisfied with the outcome of this deal: "Business is growing rapidly since ever more clients are convinced by my counselling services. Two years ago, it was just me and another person. Within just a few months, I was able to hire eight more persons. I think this already says a lot."
Company: Sandro Hanisch - Steuerberater (Germany)
Type of business: Tax advisory
EIF financing: COSME LGF,  EFSI
For further information abiout EiF intermediaries in Germany, please refer to: http://www.eif.org/what_we_do/where/de/