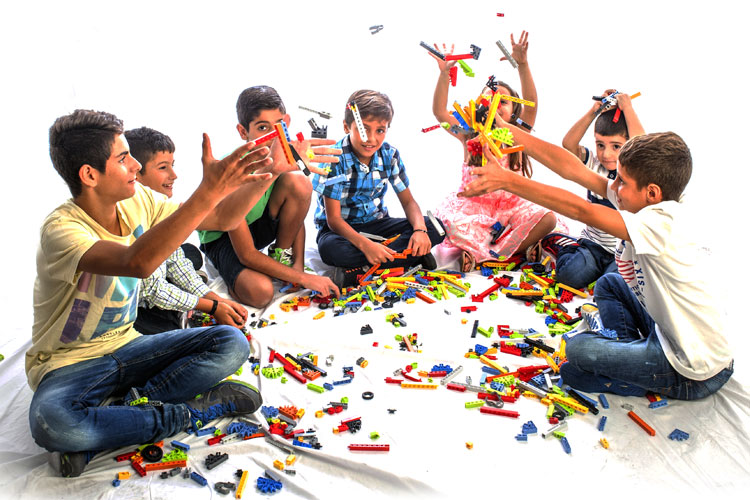 Some people would argue that if there's one useful thing we can teach our kids in this fast-changing world, it's to think creatively outside the box. Engino is a company whose products strive to develop such creative thinking.
Based in Limassol, Cyprus, Engino was founded by Costas Sisamos, who initially taught Design & Technology in primary schools. Wanting to inspire his students to become better problem solvers and future innovators, he designed a new system of modular connectors that enabled students to build fast and easy fully functional technological models. One thing led to another and in 2004, Costas set up Engino, a company that today designs, produces and exports the Engino toy system to more than 50 countries across 4 continents, from Latin America to the Far East.
With a strong focus on research and development, the patented ability of the system to snap fit on multiple locations while maintaining simple manufacturing methods is a defining feature that has unleashed great potential, with the company already receiving several local and international awards. With a product range of more than 50 different sets, ranging from simple structures and mechanisms to solar energy sets and wireless robotics, Engino enables children to build fast and easy, simple or complex models. Moreover, all products are environmentally friendly, using recyclable plastic, sustainable beech wood and motors powered by solar panels instead of batteries.
Going from strength to strength, Engino has recently seen a doubling in annual growth figures and with this came the need to expand their facilities. In order to bring this project to fruition, Engino received financing from RCB, backed by EIF under the EU's Investment Plan for Europe. "This loan allowed us to immediately begin the construction of our new facilities and upgrade our equipment for automated packaging and injection molding" says Costas. "This has increased our capacity significantly, reducing costs, and also producing less waste. Without the financing, this expansion wouldn't have been possible or would have taken much longer, at significant detriment to other activities like marketing or R&D."
As the company grows internationally, already planning concept stores of its own and expecting to increase staff from 70 to 150 persons in the near future, Engino's soul remains firmly rooted in innovation and creativity: "We want to get kids thinking creatively from an early age – as young as two. These are the innovators and engineers of tomorrow" concludes Costas.
Company: Engino (Cyprus)
Type of business: toy manufacturing
EIF financing: InnovFin SMEG, EFSI
Financial intermediary: RCB Cyprus
For further information abiout EIF intermediaries in France, please refer to: http://www.eif.org/what_we_do/where/cy