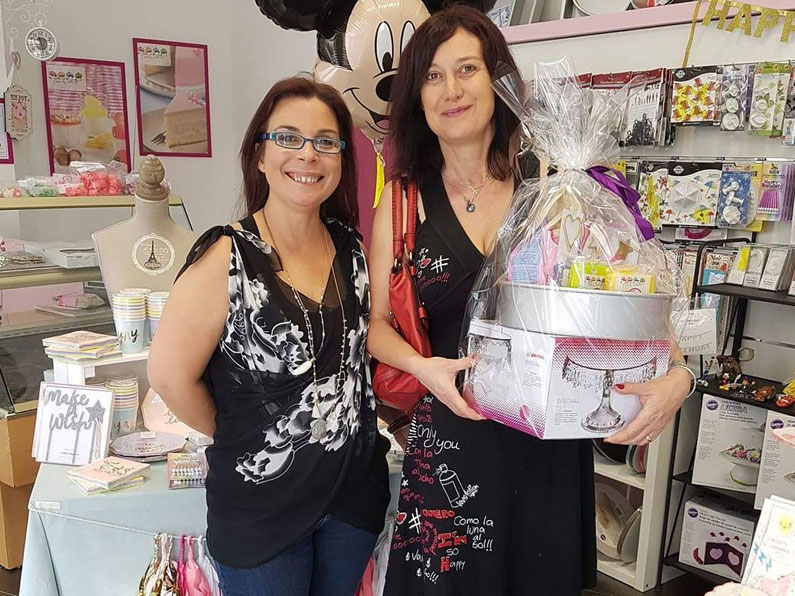 Cake Atelier is the result of Emilia Carvalho's passion for cake design. She began by baking custom cakes and creating themed sweet tables, to the delight of young and old. With time, her passion developed into her job. Emilia trained abroad to broaden her skillset before setting up her own workshop in traditional pastry and cake design, where she works with the help of her daughter Sarah.
With the business growing, in May 2017 Emilia seized an opportunity that presented itself to move from the original workshop to a proper shop in a central location in the town of Dudelange in southern Luxembourg. With more space and a central location, she now needed more material and larger stock to meet higher demand.
When banks proved reluctant to finance the company's growth, Emilia was worried about losing momentum. She turned to Microlux, who considered her business plan and informed her that they were willing to finance her project with a loan guaranteed by the EU under the Investment Plan for Europe, which aims to generate new investments by facilitating access to finance for small and medium-sized enterprises like Emilia's.
"Timing was key," explains Emilia, adding that "I needed to take advantage of the new location immediately. Without this support, my project wouldn't have lasted long. I most probably would have closed down two or three months later".
But that disaster was averted, and today, in Cake Atelier, you can find everything you need for the art of cake design and pastry, from utensils colored paper towels, cupcakes and biscuits... and that's not all: workshops for beginners or new techniques of cake design are on offer for both adults and children – even children's parties.
Now settled in her new location, Emilia is looking to stabilize and develop the business, as she considers new possibilities in terms of events and store displays that will grow the concept further. "I'm thinking of a coffee corner for people to have a drink and a sample of our sweets" she adds.
Company: Cake Altelier (Luxembourg)
Type of business: Food / Catering Industry
EIF financing: EaSI Guarantee Financial Instrument, EFSI
Financial intermediary: Microlux
For further information abiout EIF intermediaries in Luxembourg, please refer to: http://www.eif.org/what_we_do/where/lu