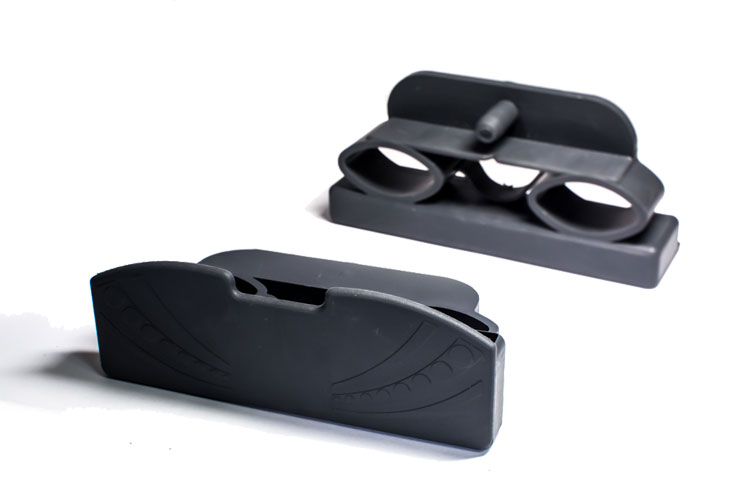 Founded in 2009, Tomaplast is a small family business from Međimurje, the northernmost county of Croatia. It specializes in producing injection plastics, using moulding machines to shape melted plastic and various materials into more than 50 different products, mostly used in the bed industry.
While always aiming to improve its quality management and production capabilities through investment in the development of human resources and product design, Tomaplast is also determined to respect the environment in the course of its activities. In 2016, it received ISO certifications for both its quality and environmental management systems.
In the spring of 2017, the company moved to new production facilities in the city of Prelog, closer to the most important highway crossroad in the region. This allowed the company to improve distribution, ensuring that products quickly reach clients across Europe.
In order to invest in new equipment for the factory, Tomaplast applied for a loan from PBZ bank, guaranteed by EIF under the EU's Investment Plan for Europe. This financing enabled the purchase of a Battenfeld machine, allowing for greater capacity and improved quality in production.
"The machine was directly connected to new orders and clients, making us more competitive in the market. Without it we wouldn't be able to produce and deliver the demanded products at all", explains Tomislav Kovačic, CEO of Tomaplast. "With the new equipment, products of larger size and weight can be produced and there is a significant reduction in energy consumption." In addition, the company invested in new automatic loaders for raw materials, increasing production efficiency and minimizing human error.
The company's main clients are based in Croatia and Slovenia, but with the recent improvements to the production plant and better access to transportation infrastructures, Tomaplast is expanding the business to countries like Italy, Hungary and Slovenia. With ongoing investment in automation and another high-end machine soon to be installed, the company plans to start developing new products and continue growing.
Company: Tomaplast (Croatia)
Type of business: manufacturing
EIF financing:  COSME LGF,  EFSI
Financial intermediary: PBZ
For further information about EIF intermediaries in Croatia please refer to: http://www.eif.org/what_we_do/where/hr