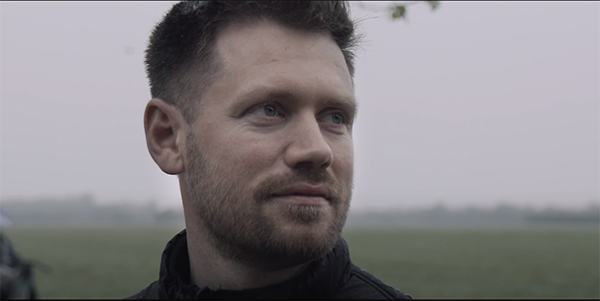 Jan David is a Danish entrepreneur who knew early in his life what career he wanted to take. "I was born on the farm, worked by my father and helped him since I was a little child", Jan explains, "I always wanted to be a farmer and hardly ever had any other thoughts".
More than that, Jan dreamed of owning his own farm and doing things his way. However, to make this dream a reality some financial help was necessary. "In my world you can't start your own business without financing", Jan explains. The solution came through an EU-guaranteed loan secured through Vækstfonden and backed by EIF under the EU's Investment Plan for Europe.
"Without the EU-supported loan, I wouldn't have been able to buy the farm", Jan says, "I always tell young people when they ask me, that EU-supported money is a very good and easy way to get the money you need and start your own business". However, that is not the only insight he has: "the advice I give to young farmers: leadership and education is most necessary to be an entrepreneur".
Now, Jan starts every day by checking on his cows, taking pride in running every aspect of his dairy farm. "Some days I'm repairing stuff or building new things in my little workshop, then I go through mixing feeds" he explains, "But the biggest joy on the farm, for me, is when a little calf is born. That's just fantastic."
With the farm doing well, Jan plans to double the size of the herd from 325 to 650 cows. "I'm feeling very comfortable to be in my situation now", Jan says, "to make my own decisions, to plan my own day as I want it to be. When I go to bed in the evening I fall asleep with a smile on my face, and when I get up in the morning it's precisely the same".
Company: Dairy farm (Denmark)
Type of business: Agriculture
EIF financing: COSME LGF, EFSI
Financial intermediary: Vækstfonden
For further information about EIF intermediaries in Denmark, please refer to: http://www.eif.org/what_we_do/where/dk