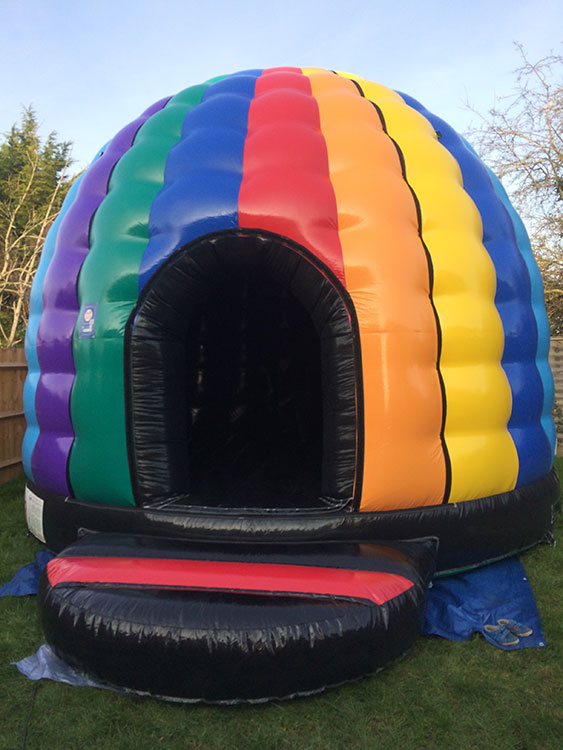 In the county town of Wiltshire, South West England, two young micro-entrepreneurs, Hannah Thompson and Darren Croman, turned fun and games into a living when they ventured into the party rental business, specialising in bouncy castles.
As a small family-run company, About-A-Bounce has a few inflatable units that it regularly rents out to schools, or for events like fairs and private parties. Relating to their own experience, Hannah and Darren were inspired by their daughter: "When we bought a little bouncy castle for our daughter's first birthday, we realised how much fun we had, so we asked ourselves, why not begin a professional hire business?"
However, things were quite challenging to begin with. As they were trying to set up the business, their daughter was undergoing a series of operations. Moreover, banks turned them down because they were considered too risky, being in the business for just eight months and lacking the numbers in the books. Starting a new chapter in their lives with a new business really helped them to take their minds off things regarding the hospital visits. It gave them a goal to aim for, and an opportunity to open new doors and build a better life.
Unable to obtain the necessary support, Hannah and Darren turned to Fredericks Foundation, a Responsible Finance Provider. The foundation granted the couple a loan, guaranteed by EIF through the EU Employment and Social Innovation programme, which aims to provide microfinance to vulnerable groups who want to set up or develop their business.
The couple could not have developed their business without the loan and feel grateful to be able to look towards a brighter future: "We are able to start a new chapter in our lives with our business and it really helped us to focus on a new goal and new opportunities to build a better life for all of us."
Currently, it is just Hannah and Darren running the business on a daily basis, but they hope to hire a few people within the next year.
Company: About-a-Bounce (United Kingdom)
Type of business: Equipment rental
EIF financing: EaSI Guarantee Financial Instrument
Financial intermediary: Fredericks Foundation
For further information about EIF intermediaries in United Kingdom, please refer to: http://www.eif.org/what_we_do/where/gb/index.htm