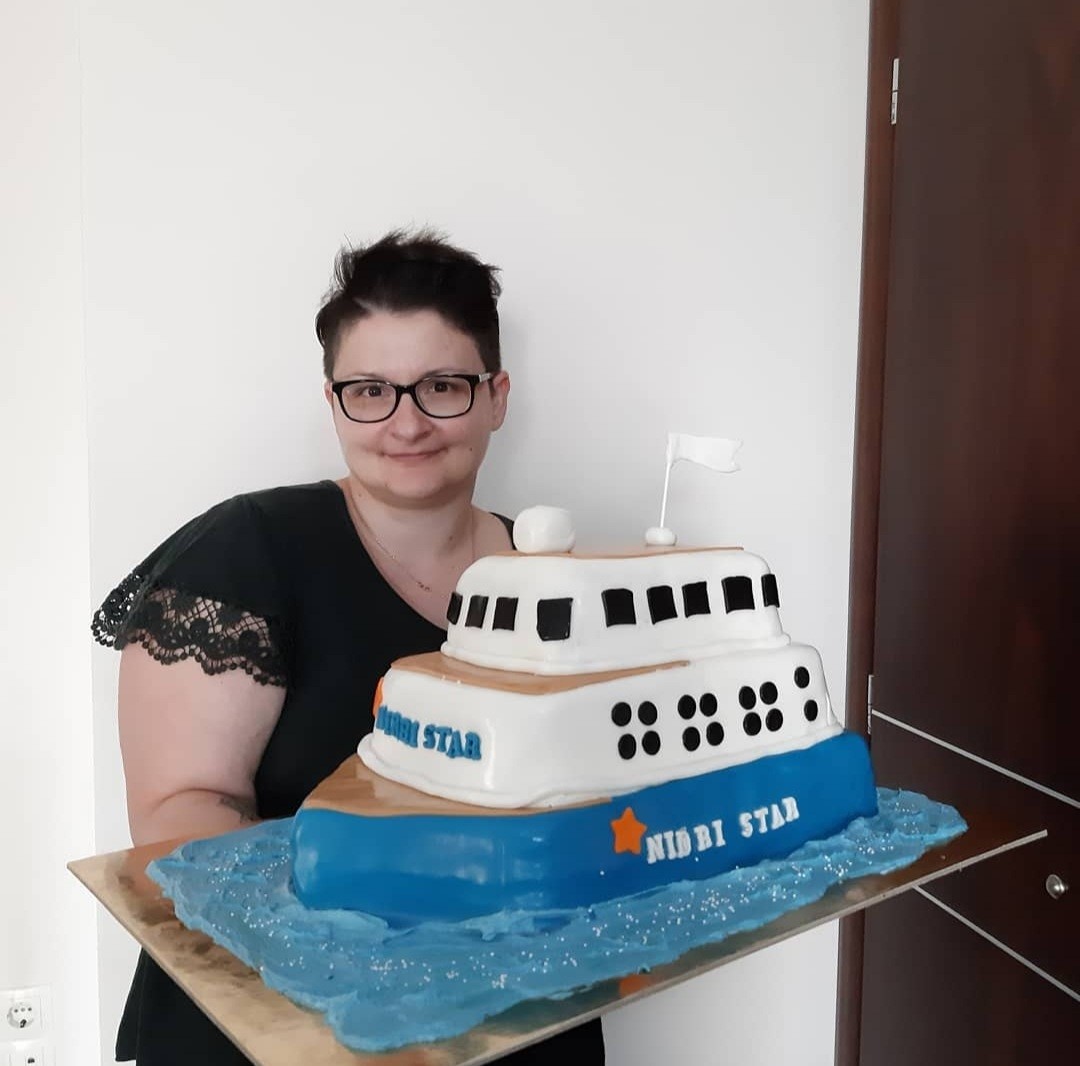 "They told me not to, but you know, I'm pretty stubborn," explains Nikoleta Dala, founder of Nikoleta's Sweet Creations, a patisserie shop in Glykorizo, Arta, in Greece. "I used to make pastry a lot at home, like a hobby. It just snowballed really, and became bigger and bigger, until it got the point that I decided to set up my own business and open a proper shop. Both my husband and my father were reluctant in the beginning. They were afraid of the risk. But if you don't risk, you don't gain anything, right? Now they've both come round and are rubbing their eyes in disbelief." With demand soaring, Nikoleta decided to make the move and set up her own shop. "I couldn't continue to work from home. I wanted a professional space, and to be able to connect with people," she says.
With an EU-guaranteed loan from the Cooperative Bank of Epirus, backed by the EIF, Nikoleta was able to renovate and fully equip her shop. "It used to be a restaurant, so we needed to completely change it, to buy fridges, ovens, mixers, things like that. Had I relied entirely on savings, the whole thing would have taken a lot longer." The shop opened just in time for the Christmas period, in November 2020. "The Christmas period is important, especially with traditional things like melomakarona and kourabiye," she explains. "It was a good season."
The expertise comes from a patisserie course she did in the city of Giannena. "They were against that too. But I needed to get the certification if I wanted to open a shop. It was expensive, but it had to be done," she explains.
Today, Nikoleta estimates that she attracts about 1/3 of Arta's market, working 7 days a week, from 10am to 7pm, "but I often stay later, until 9pm if necessary. I run the shop alone. I really want to create everything myself and make the sale with a personal touch too. I don't want to just sell someone else's creations," she explains. Nikoleta puts a lot of herself into her work, using only fresh products. "I really enjoy cakes with special designs, like for children's parties. Things like tractors, cars, using multiple-layers…but the best-sellers are the chocolate cake and the strawberry tart."
With 3500 followers on her Facebook page, 90% of her orders are online. "Social media is very important," she notes. Looking back at her path, Nikoleta has a clear opinion about entrepreneurship: "You need to be sure about what you're doing. It took me 8 years to build up the business and clientele. I think you need to let the idea mature before you take any risks."
Company: Nikoleta's Sweet Creations (Γλυκές Δημιουργίες Νικολέτα)
Type of business: Food and beverage
EIF financing: EaSI Guarantee Financial Instrument; EFSI

Financial purpose: Renovation and equipment
For further information abiout EIF intermediaries in Greece, please refer to: http://www.eif.org/what_we_do/where/el