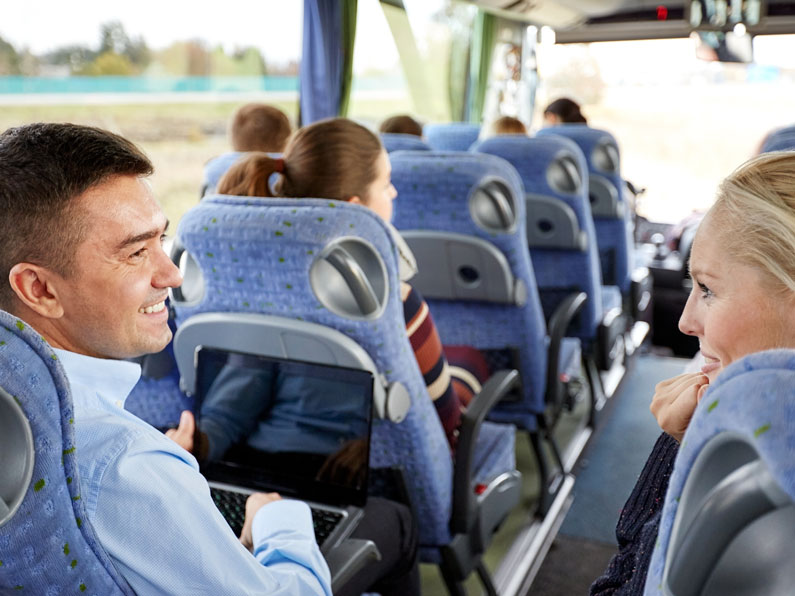 Bukky's Agency is a transportation company based in Prague that currently operates shuttle routes linking the city of Olomouc to various airports in the country, as well as in neighbouring Austria.
At first, it was difficult to find the necessary financing to bring Bukky's Agency into the market. The solution arrived in 2017 in the form of a microloan from Česká Sporitelna (CSAS), backed by EIF. "Without the loan, we wouldn't have been able to go forward with the company at the time," says Martin Bukovský, managing director, "but the support went beyond the loan, I was very happy with the help I received from CSAS in terms of their advice and availability". Thanks to this financing, the start-up was able to buy a larger car, grow the business and expand the team by hiring three persons.
Since then, the company's activities have expanded to four regular routes linking Olomouc to different airports and organizing shuttles for various events. In addition, other services are available upon request: the company does deliveries for weddings and parties and takes transportation requests from clients, processing each request based on time and mileage.
As Martin explains, "customer satisfaction always comes first." Bukky's agency focuses on good customer service, quickly updating clients by SMS with all relevant information and equipping vehicles with TV screens and free water. The company offers larger vehicles for groups as well as smaller cars for quick airport transfers. With business going well, Bukky's Agency plans to expand the fleet by one more vehicle in the short term.
Company: Bukky's Agency (Czech Republic)
Type of business: transportation
EIF financing: EaSI Guarantee Financial Instrument
Financial intermediary: Česká Sporitelna (CSAS)
For further information about EIF intermediaries in Czech Republic, please refer to: http://www.eif.org/what_we_do/where/cz/index.htm