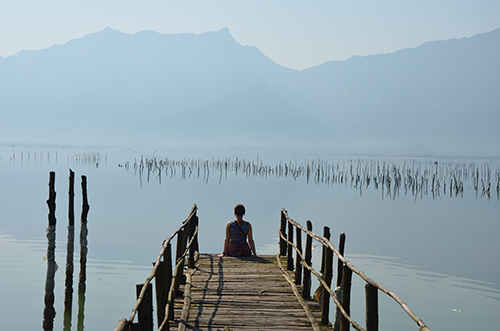 It's probably fair to say that the world is a smaller place than it used to be. Travel opportunities today are greater than ever before, with lower prices, better access and a wealth of information at our fingertips. More importantly, perhaps, consumers are today much more able and willing to navigate this smaller world on their own rather than rely on pre-packaged deals.
Evaneos is an online platform allowing travellers to dream up, organise, experience, and share their trip, by connecting them with local travel agents in their destination of choice to design 100% tailor-made holidays.
Cutting out the middle man and associated costs, Evaneos transforms a traditional B2B service (travel agent) into a B2C experience, putting customers directly in touch with carefully selected experts on the ground, who will customise everything from accommodation, to transport, duration, pace of travel, activities or places of interest. As CEO Eric La Bonnardière explains, "When we started, we spent the first year studying the market and concluded that there were too many intermediaries. We wanted to give customers direct access to local experts who have fewer constraints than traditional tour operators."
Now seven years since its conception, Evaneos operates across five European markets, and has enabled more than 160,000 travellers to set off on their dream holiday to over 160 destinations, at a satisfaction rate of 96%...all powered by a network of over 1000 local agents.
Serena Capital, an investment fund backed by EIF, had been following Evaneos from an early stage and seized the opportunity when the company was looking to internationalise. With the capital injection from Serena Capital, Evaneos were able to launch new markets, including marketing campaigns, branding and of course staffing. "The last 18 months have been really crazy. We launched our business in Sweden, the Netherlands and Norway and our staff numbers went from 70 to 140. Breaking into the US market is next…" adds Eric.
Oh, and then there's the unusual name… 'Evaneos' is made up of Eva (from 'evasion', or 'getaway'), and Neo (new), reflecting the company's ambition to revolutionise the way travellers are able to explore this…smaller world.
Company: Evaneos (France)
Type of business: Travel marketplace
EIF financing: CIP GIF 1
Financial intermediary: Serena Capital