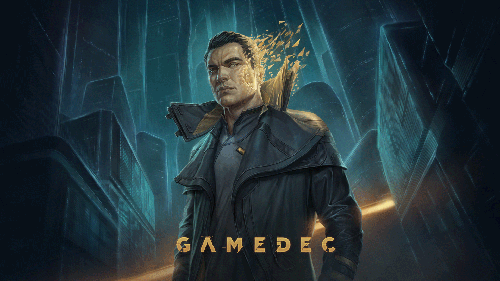 Video-game development is a very fast-moving industry. "Budgets are getting bigger, games more complicated; the quality bar keeps rising with advances in technology. Gamers expect more. Software and development engines are also becoming more sophisticated and powerful, and on our side, we need to develop our own tools. It's happening also in other areas like cinema," he adds. "For a small independent studio like ours, inventiveness, passion and creativity are crucial. It is the only way to stand out in a noisy flooded market where the number of releases is exploding," says Grzegorz Dymek, COO of Anshar Studios.
Lukasz Hacura, CEO, founded Anshar in 2012 with a group of developers in Katowice. The company develops complete video games from concept to launch, using state of the art technology that ensures photo-real visuals and an immersive experience. "Our motto is "gamedev or die", says Grzegorz, "We are all passionate about game playing. In our view, this is the important part of building your advantage because being in it just for the money or just because it is popular is not the right approach."
Anshar's latest project is a game called Gamedec, a cyber-punk isometric role-playing-game. We've been working on that for the last four years. It's around 300,000 words long in dialogue – that's equivalent to all of the Harry Potter books," he says. "Throughout the game, the choices you make will define your experience. It's a bit like our job: exciting but also challenging."
For Anshar, like for many others in their industry, cashflow is a major challenge. "Liquidity is the basic issue because you are constantly investing heavily in yourself. You need cash protection to secure yourself in case of delayed payments or unexpected expenses." The company benefited from an EU-guaranteed loan through BGK, backed by the EIF under the Investment Plan for Europe, that gave them the cashflow they needed to push ahead with developing Gamedec, buy some licenses and build up their resources.
"Today, gaming is part of culture. People expect more than just entertainment; they are looking for new social experiences, to interact, compete or collaborate. I hope that we'll achieve that with Gamedec, and keep creating rich, connected, and personalized experiences for gamers."
Anshar, incidentally, is a word that means gates of heaven in the Sumerian language – Sumer being one of the earliest known civilisations in Mesopotamia. "Because we feel the sky's the limit…" says Grzegorz.
Location: Katowice, Poland
Financial intermediary: BGK
SME: Anshar Studios
Sector: video games
Number of employees: 120
Financing purpose: cashflow; product development
EIF financing: Cultural & Creative Sectors Guarantee Facility (CCS), EFSI
For further information about EIF intermediaries in Poland, please refer to: http://www.eif.org/what_we_do/where/pl