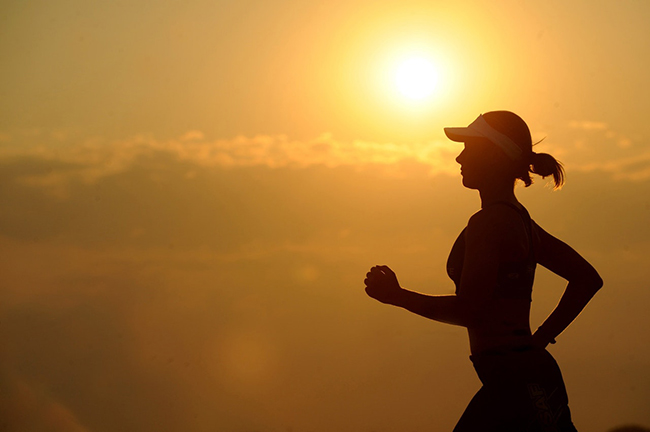 "People's approach to health and fitness has definitely changed recently. Ten years ago, a running race in Malta would attract maybe 150 runners. Today there are thousands. When I used to compete in triathlons, there were no more than five of us competing. Today there are maybe 100-120 athletes," says Robert Vela, Founder and Director of CARM & Co. "Everyone is so much more health conscious these days, so our products come in handy."
CARM & Co is a family-run business based in Qormi, Malta that offers wellness services and food supplements to people looking to improve their health, fitness or physical performance.
"I've always been into sport and health, mainly doing triathlons and long-distance swimming, so starting a business in this field came almost naturally to me. I could draw from my experience in sports performance to provide a good range of products that help people looking to develop muscle mass or better manage their weight. Plus, my wife was an expert in wellness services, so we had all the essential ingredients. Together we founded a small family business in 2010," Robert explains.
Over the past 8 years, the company has been growing, establishing itself in the B2B market in Malta, supplying, amongst others, fitness centres, pharmacies and supermarkets with food supplements. In 2018, Robert sought financial support in the form of an EU-guaranteed loan from BNF, backed by the EIF, in order to help consolidate this growth and take the company to the next level professionally. "We were able to purchase our own delivery van. Until now we've been leasing one, so in the long-run, this will be a lot cheaper for us. We also restructured our warehouse to better cater for our needs," Robert says. "Now we can start looking into branching out into different areas, new items and other brands."
The name, C-A-R-M, derives from the initials of Robert, his wife and their two children. Will we see the whole family involved in the business in the future? "They're just finishing their studies and we're talking about it…we'll see."
Company: CARM & Co (Malta)
Type of business: fitness & retail
EIF financing: SME Initiative Malta
Financial Intermediary: BNF
For further information about EIF intermediaries in Malta, please refer to:
http://www.eif.org/what_we_do/where/mt