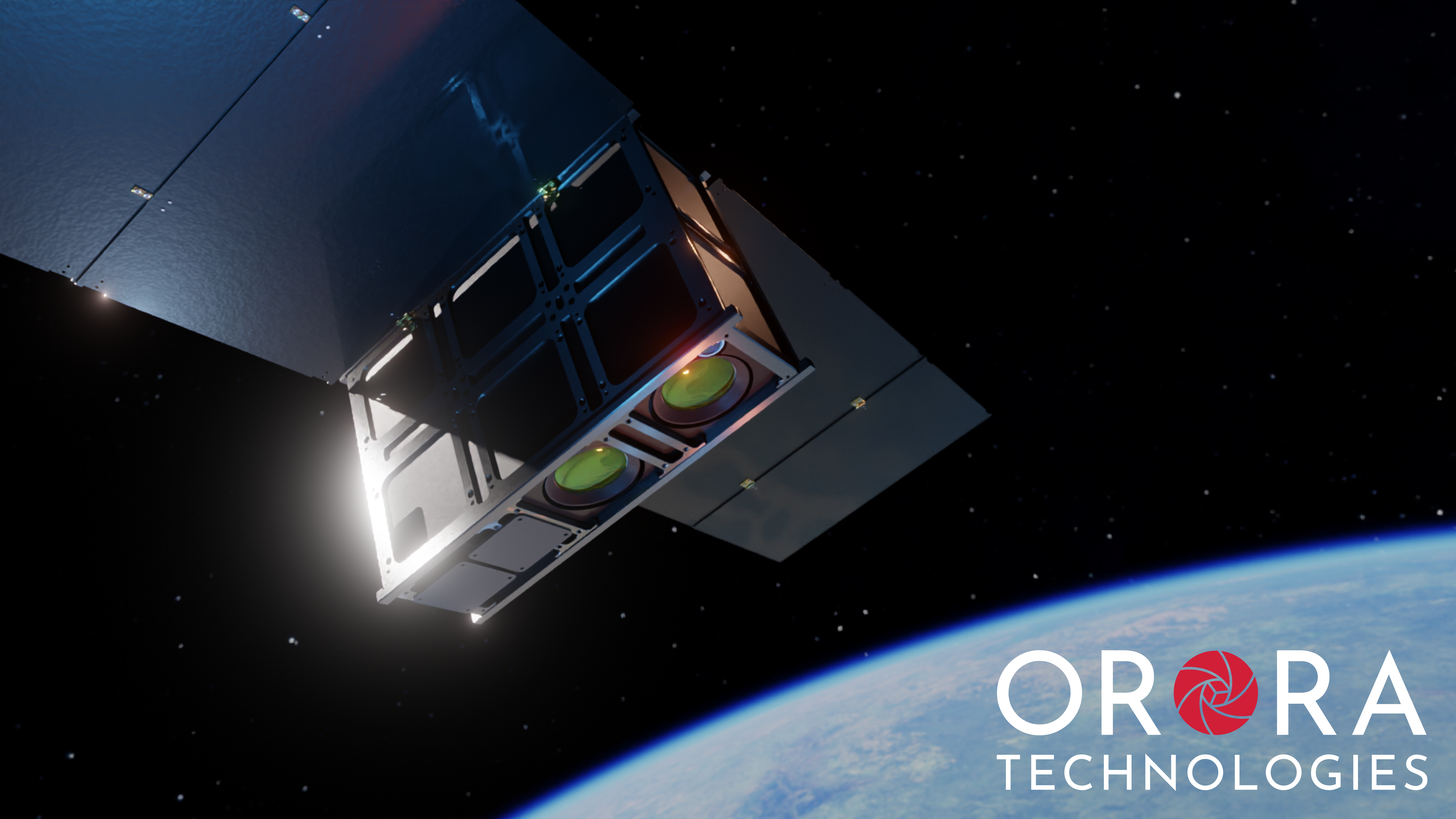 Climate change generates extreme weather events with devastating consequences like wildfires. "Droughts and rising temperatures are causing wildfires that are burning areas the size of India every year. Our Earth has a fever," says Thomas Gruebler, co-founder and CEO of OroraTech. "18% of global CO2 emissions come from wildfires. The best way to fight climate change is through precise temperature data because it's all connected to temperature. If we use this data efficiently, we can do a lot to protect the planet," he adds.
Founded in 2018 as a spin-off from a research project at the Technical University of Munich, the data intelligence start-up has developed technology which analyses temperature data from a myriad of Earth-orbiting satellites watching for, and reporting wildfires, mainly by monitoring temperature. Early detection can minimise their impact on the environment.
"With this technology we can see through smoke from space, accurately monitor any heat event on the ground and then process the data using artificial intelligence," he says. On top of that, historical data also helps with fire risk assessment and forecasting. Users of the platform are notified as soon as a problem is identified so that they're faster to put the fires out and can build a map of where the threat is most likely to come.
Up until recently, the company was analysing data from existing satellites, but in January 2022 launched its own state of the art satellite. "It's the size of a shoebox, the result of years of research. In a few years, we will take the earth's temperature every 30 minutes with a fleet of these satellites." With eyes covering the entire planet, the company can now collect data, analyse it with the AI component and transmit the information within three minutes, feeding it to users like forest preservation agencies, firefighters, and others on the front line back on the ground. "Typically, these people are using planes or lookout towers to detect and monitor fires on the ground. We offer a similar service at a fraction of the cost."
Launching an innovative start-up and scaling it requires financing at multiple stages. OroraTech found in EIF-backed venture capital firm Ananda Impact Ventures an investor keen to support it through every step of its development, from R&D in the beginning to product launch and expansion more recently. "We'll be launching ten satellites in the course of the next two years," Thomas says. "Our platform is now being used by clients in South America, Australia and South Africa and we are constantly expanding." With a little creativity, it's easy to see how this can also be applied to smart cities, monitoring temperatures, and helping with city planning. But for the moment, OroraTech is out in space focussing on saving the planet from wildfires.
Company: OroraTech (Germany)
Type of business: AI, space, climate action & environmental sustainability
EIF financing: SIA
For further information about EIF intermediaries in Germany, please refer to: http://www.eif.org/what_we_do/where/de