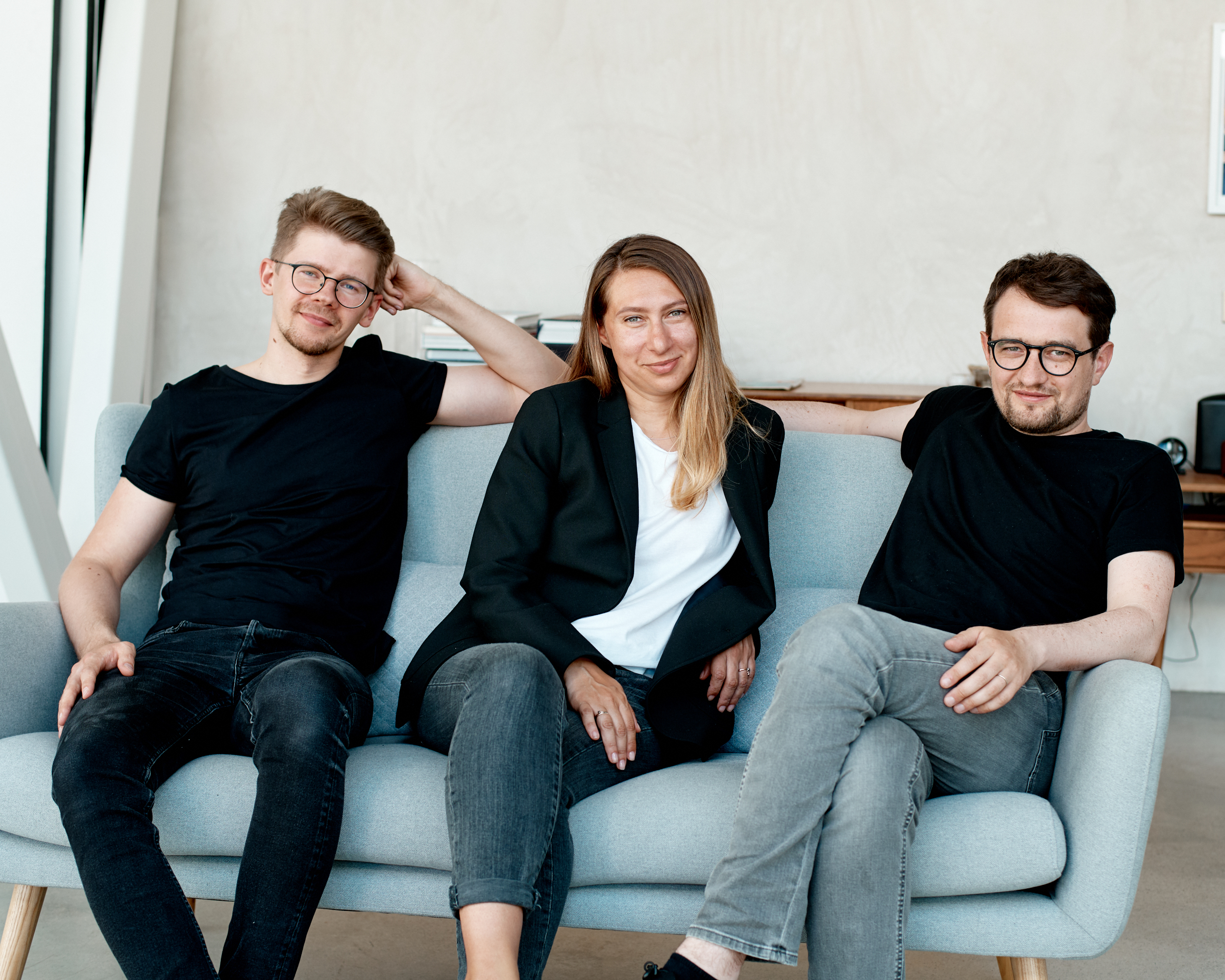 "There are so many people in the world, yet we tend to interact mostly with our immediate network. That's usually up to 100 people. This network defines us. It has a huge impact on us as human beings. So we asked ourselves: Can we use technology to allow people to overcome this boundary of the immediate network and reach out to anyone in the world? Particularly when they have a challenge, don't know how to act next, learning from someone who's not in the immediate network could be a big advantage," explains Justas Janauskas, co-founder of Qoorio.
Co-founders Justas, Ronaldas and Gabija launched Qoorio in June 2019 in Vilnius. "The business model is essentially based on knowledge sharing. You can create your profile on the platform, highlighting your expertise and offer paid meetings to share your knowledge. As simple as that. It's like a network-market place for gaining and sharing knowledge."
The platform is working very well with people in the field of entrepreneurship, venture capital, investing, fund-raising and marketing: "I think entrepreneurs are generally very open to new ideas and keen to learn from others," Justas says. "A young entrepreneur setting up his business, for example, has his mind on a number of things. You need to figure out so many things by yourself, but that takes time, and you can do it much faster by consulting someone, to discuss and learn." The platform, which is community-driven, also allows reviews, so that experts can build up their profile.
Launching the business was not straightforward, as he recalls, "In reality, it was way more complicated than we expected. Much more nuanced. You just cannot create a great company overnight. A great idea is one thing, but turning it into a successful business is more complicated."  An equity investment from Change Ventures, a venture capital firm backed by the EIF under the EU's Investment Plan for Europe, helped the start-up take shape: "I approached Change Ventures for fundraising. We needed a push, particularly to boost our research and product development. It helped us build a team and today we employ 15 people."
The main challenge for Qoorio now is to expand successfully. "We're now looking at how to ensure the concept spreads organically, by itself. We need to crack the question of how to make this widespread, how to get it to really take off," he explains.
Company:  Qoorio (Lithuania)
Type of business: ICT
EIF financing: InnovFin Equity, EFSI, Baltic Innovation Fund - BIF
Financial intermediary: Change Ventures
For further information about EIF intermediaries in Lithuania, please refer to: https://www.eif.org/what_we_do/where/ltu