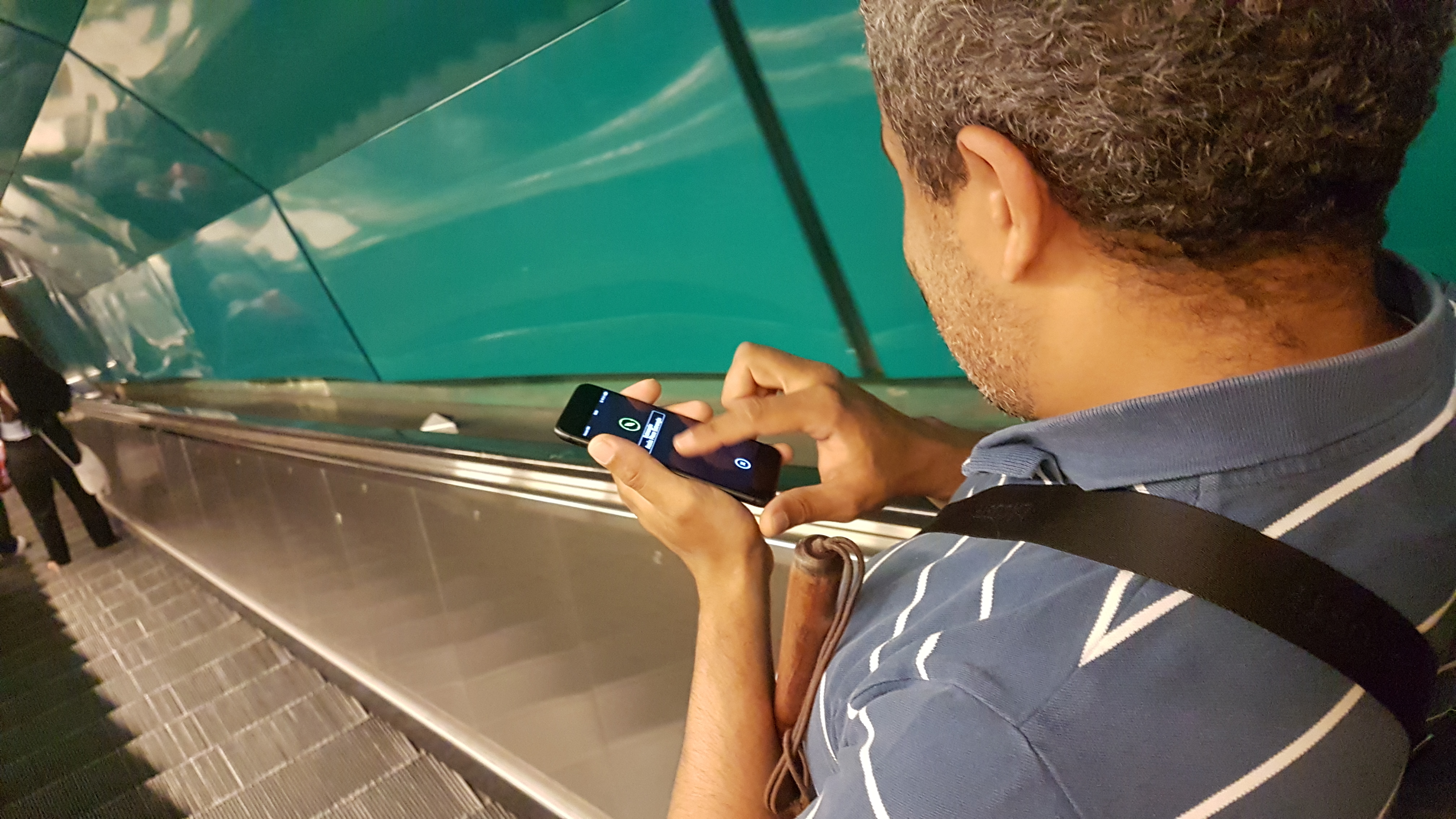 "Disabilities drive innovation. They push us to think outside the box, be creative, smart, consider the bigger picture, be more inclusive so that every single person, without discrimination, can enjoy the things some of us take for granted. Try walking down the high street with your eyes shut and figure out where the post office, doctor, bank are… good luck with that! Now add an audio beacon to locate the entrance and tactile paths and you can make it.  Accessibility and mobility have to benefit everyone," says Sylvain Denoncin CEO of Okeenea.
Okeenea started operating much before smartphones and wearable devices existed. Its original product: a remotely activated pedestrian signal invented to make crossings safer for visually impaired people. "There are more than 250 million people in the world affected by some form of blindness. Helping to improve their lives was a no brainer for us".
By 2009, it had fitted more than 200,000 units in France and today, Okeenea is a group of companies developing and installing solutions that help include people with disabilities in space, and ultimately, society. The original objective is still the same: make cities and public spaces safe and accessible to all. 
Combining their skills with innovative and digital technologies, they developed inclusive mobility solutions:  the "aBeacon" an accessible pedestrian signal with on demand activation making crossing at traffic lights safer, the "Evelity", a digital way-finding solution providing barrier-free itineraries to disabled people, and the Navigueo+ Hifi, an audio beacon that allows localisation of points of interest. "No costly, short-lived devices needed here, just a smartphone. They are amazing for the blind, partially sighted and people living with other disabilities because they offer endless opportunities of autonomy… and they can be set up for each person's individual needs".
Demand for the company's signalling solutions are coming from all corners of the globe. "Disability awareness is growing. Cities, local and regional authorities, businesses want to be more inclusive, provide solutions using modern technologies".  EIF-backed venture capital firm Impact Partners came in as the natural ally to accompany the business through its internationalisation and the acceleration of its digital solutions. "They also helped us establish our position as market leaders in France". Okeenea are now looking to develop a complete "door to door" solution: "We want to be there for users throughout the mobility chain, from their doorstep to other buildings, museums, shops, through to roads and means of transportation, outdoor but also indoor. Our objective is to keep transforming cities into smart inclusive places where mobility obstacles have vanished, making freedom of movement universal".

Company: Okeenea (France)
Type of business: social entrepreneurship
Financial intermediary: Impact Partners
EIF financing: EFSI Sub-window 1; SIA
For further information about EIF intermediaries in France, please refer to: http://www.eif.org/what_we_do/where/fr/index.htm