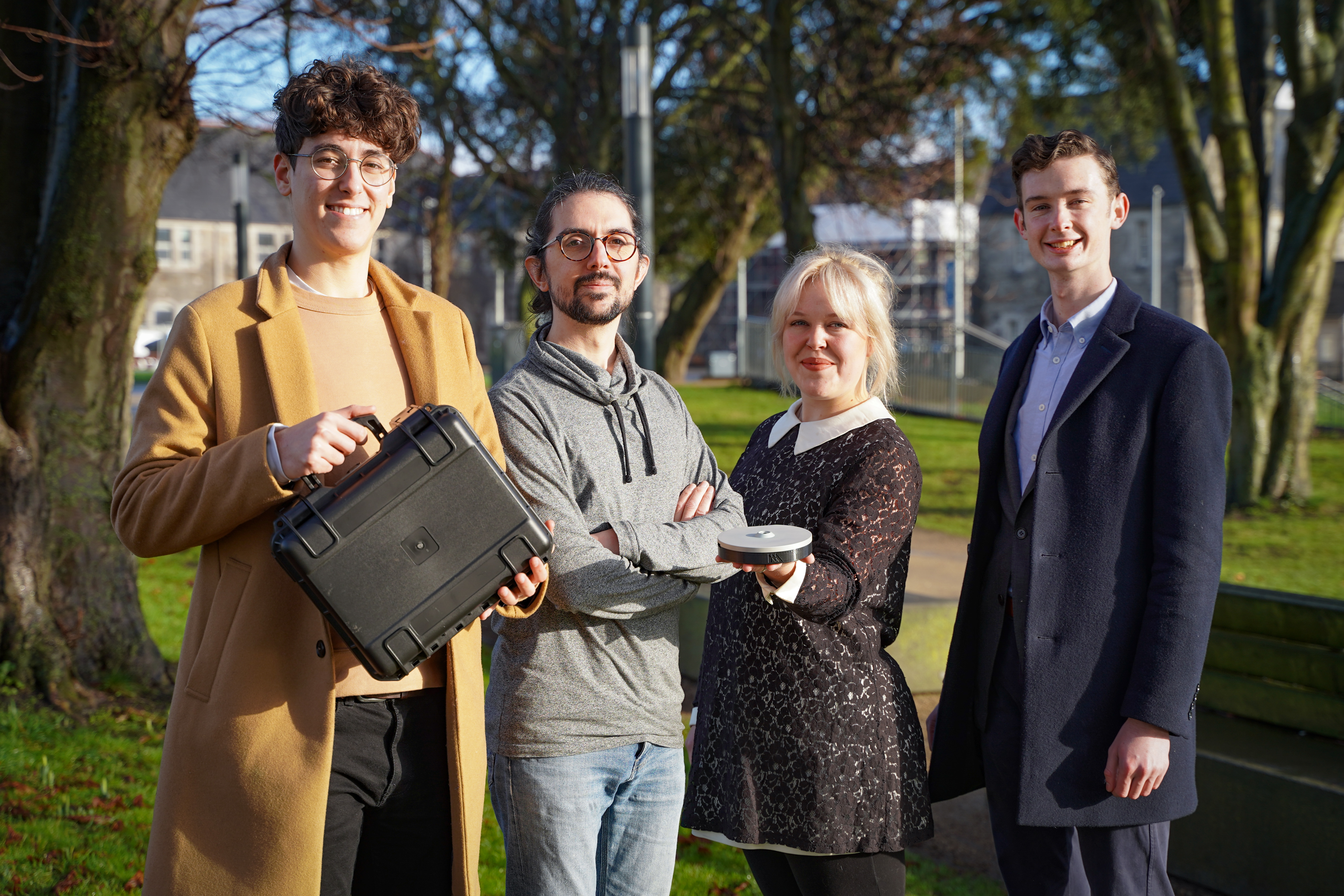 Artificial intelligence and machine learning technology are developing fast and finding their way into every corner of our lives. It's hardly surprising, then, to find it in…animal poop. 
"Parasites are a major issue for livestock, and resistance to medication is a global problem," explains Daniel Izquierdo, Managing Director and co-Founder of Micron Agritech. "To deal with this problem, farmers need to take dropping samples to a lab, and it can take 5 days to get results. Time is too valuable, so they just dose the entire herd regularly with medication. It's inefficient, costly, and it causes resistance. Overuse of medication could affect the food chain as well. What goes into animals ends up on our plates."
Along with fellow students from the Technological University of Dublin Sean Smith, Tara McElligott and Jose Lopez, the team has developed a solution that allows farmers to rapid test the presence of gut parasites in cattle, sheep and horses – the Micron Kit. Through a process using machine-learning technology, the samples collected are turned by way of a pen-side portable kit into usable information that is plugged into a smartphone. "Farmers can test animals on the spot, on site, using their mobile phone. They collect the sample, analyse it using our app, and get results in under half an hour," Daniel explains. The information is relayed to a cloud, and then a model built on a dataset of over 20,000 data points will identify the parasite by reading the video, making the whole process faster and more efficient. "This was our opportunity to make a positive change for both animal and human health and we knew that technology has the potential to help transform these practices for the better," says Daniel. 
The project won the team several awards and prize money, so in 2019, they were ready to spin out of the university and set up their own company. An equity investment from The Yield Lab Europe, a venture-capital firm backed by the EIF under the EU's Investment Plan for Europe helped them take the next step: "They liked our concept; we knew we could turn to them for support. They helped our product development and got us to where we are today," he adds. Daniel and team have since been working full time on the project. They have deployed prototypes with 10 users in Ireland and are looking to launch the product commercially next year. "We are on the brink of a major tipping point right now where the farming sector is looking to shift, try new things, and technology needs to support that." 
Start-up life has its challenges but Daniel says he wouldn't have it any other way: "We love our job. Working on something that has a real impact and benefits society as a whole beats all the rest."
Company: MicronAgritech (Ireland)
Type of business: agritech
EIF financing: EFSI Sub-Window 1

Financial intermediary: The Yield Lab Europe
For further information about EIF intermediaries in Ireland, please refer to: http://www.eif.org/what_we_do/where/ie