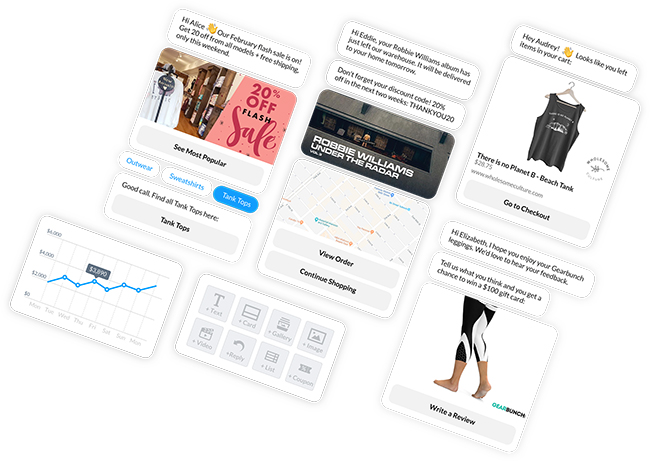 "This is the next generation of marketing: Instead of sending emails to a promotion folder, we help businesses get better results by automating chat conversations with their customers on Facebook Messenger. Whereas emails would have a 10-15% open rate, taking a conversational approach will get you 90-95% open rates - and 1/3 will actually engage too. No flooding inboxes, no spam. It's more personal than any other channel," explains Soma Toth, CEO of Recart.
Soma was already an e-commerce entrepreneur, running 6-7 different stores, and as online marketing on Facebook started to boom in 2012-2013, he began to move into the marketing space. In 2015 he founded Recart to help e-commerce merchants increase sales through messenger marketing. To date, more than 130,000 e-commerce merchants have already installed Recart, mainly in the lifestyle, gadgets and apparel industries.
There's no secret behind Recart's success, no sophisticated AI software. This is pure marketing know-how on the right channel. "The platform itself does a lot. Most people with smartphones check Facebook Messenger 7 times a day. Email is different – you can receive anything between 100 and 150 emails a day, many filtered to different folders. You don't receive that many messages a day…" Recart offers a mostly automated chat experience that will take consumers through quizzes and tap into their behaviours. "We have key knowledge, templates, best practices to know how a positive marketing campaign can drive results, revenue and user experience. If we can get to a point where a customer drives 10-15% of their entire revenue from Facebook Messenger, that's a successful set-up," Soma adds.
In 2019, the company benefited from an equity investment from Day One Capital, a venture capital firm backed by the EIF under the EU's Investment Plan for Europe, which helped with product development and building its sales and marketing arm, particularly in the USA. Looking ahead, the intention is to expand beyond Facebook Messenger to utilise other platforms as well: "We want to ensure that we can connect merchant to customer regardless of the communication channel. It's still early in messaging marketing though. Most consumers haven't experienced this yet. With penetration low, the opportunity in this area is huge…"
Company: Recart (Hungary)
Type of business: ICT, e-commerce
EIF financing: InnovFin Equity, EFSI
Financial intermediary: Day One Capital
For further information about EIF intermediaries in Hungary, please refer to: http://www.eif.org/what_we_do/where/hu