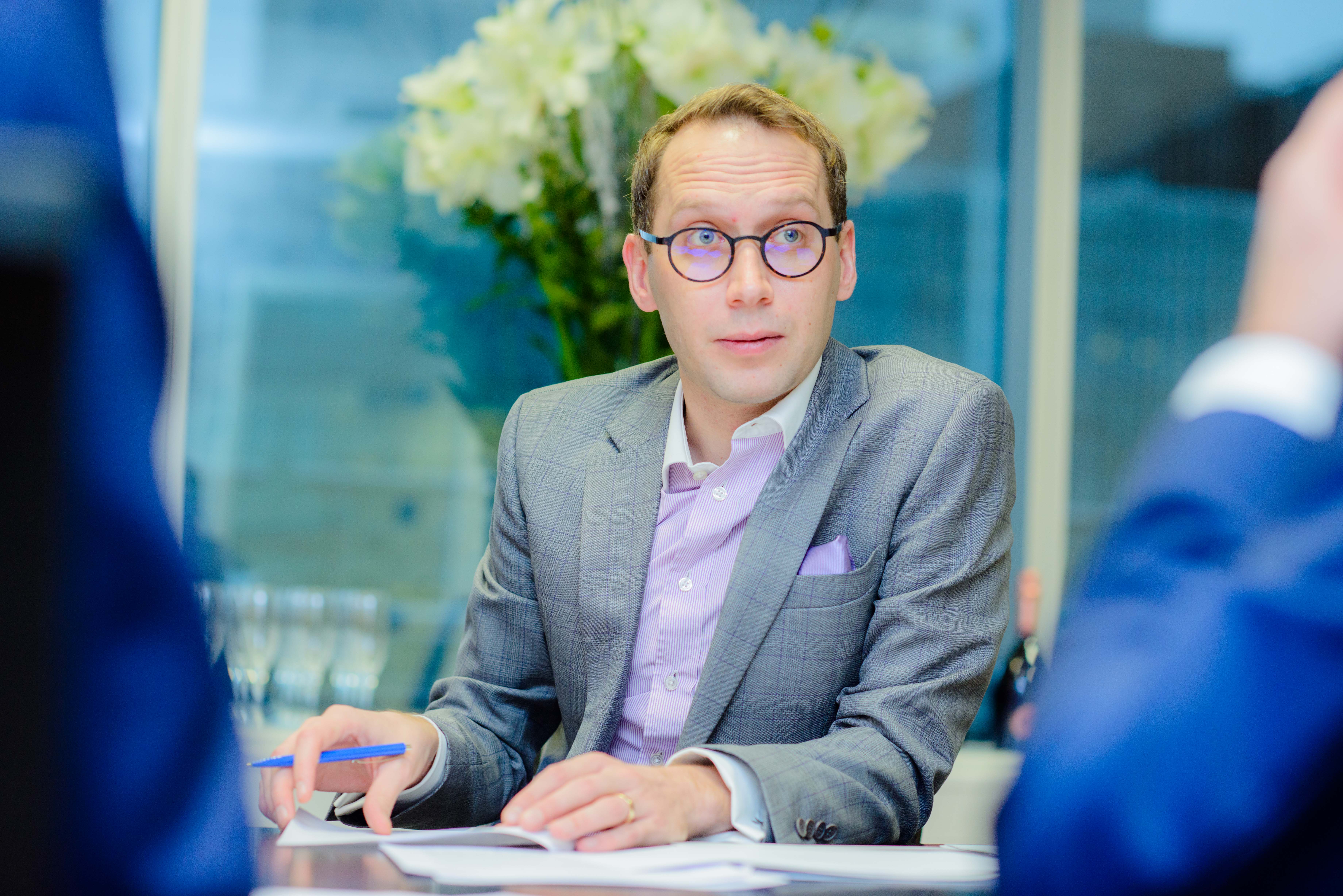 "Elderly care will in one way or another relate to all of us. Life expectancy is increasing year on year, with the Estonian average now having reached 75 years. Proper services to care for the  elderly are increasingly needed, especially for those suffering from dementia and other health issues," says Ermo Kosk, co-owner of Pihlakodu, a chain of modern elderly care homes with approximately 600 beds, based in Estonia.
Ermo's journey with Pihlakodu began in 2017 when he was approached by colleagues with a proposal to acquire the then-distressed company. At the time, it offered limited medical services but also had one elderly care home. Ermo, a partner in one of the largest local law firms, was drawn to the idea of offering modern and fresh elderly care homes in Estonia, and forged ahead with the acquisition of the company.
At that point, the elderly care market was mostly under developed. Sub-standard homes surviving from Soviet times also meant that elderly homes had a negative public reputation , but Ermo and his partners were eager to change this, "we wanted to create elderly homes where top-level care service meets up-to date infrastructure and technical solutions" says Ermo.
In the three years that followed, Pihlakodu has grown from strength to strength, and three new facilities were opened in and around Tallinn. In order to reach this goal, and deliver on the modern, purpose-specific houses, tailored to the special needs of the elderly, they needed additional funding. Ermo knew of BaltCap as a well-recognised Equity Fund in the market and, as it so happened, BaltCap had been looking for an investment to enter the field of elderly care. "It all happened  quite quickly," says Ermo, "in 2 to 3 months BaltCap had performed their due diligence and concluded on the trickier aspects such as valuing our start-up, and we were able to get the construction of our second and third homes up and running with record occupancy". BaltCap's support as an active owner has been valuable and proved to be particularly important when COVID-19 hit. "It was a stressful time for us as we were just finishing up work on our two newest homes, not to mention the concern towards the coping of our elderly clients" says Ermo, "bank financing wasn't available to help us short-term, but BaltCap arranged a bridge-finance solution so we could finish construction, and this was critical to our success".
"We want people to enjoy their lives" concludes Ermo, "we are also working hard on changing perceptions in Estonia to remove the stigma associated with care homes. For us Pihlakodu is a business but it's also a way to make a difference in peoples' lives".
Company: Viru Haigla AS (operating under the brand Pihlakodu) (Tallinn, Estonia)
Type of business: elderly care homes (and also ambulance services)
Financial intermediary: Baltcap
EIF financing: Baltic Innovation Fund - BIF
For further information about EIF intermediaries in Estonia, please refer to:
http://www.eif.org/what_we_do/where/ee