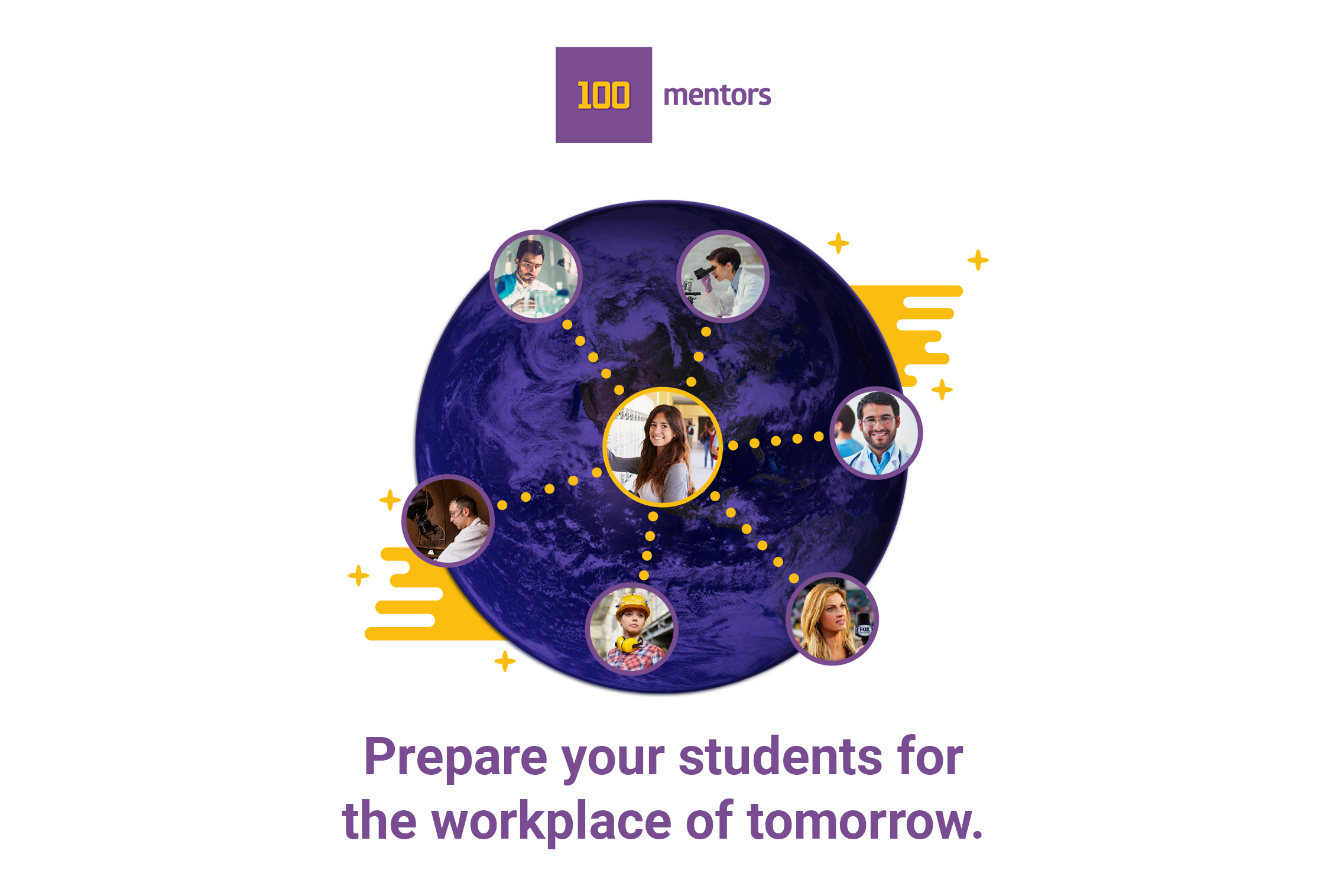 "One questionnaire changed everything for us," explains Yiorgos Nikoletakis, founder and CEO of 100mentors. "We asked people to rate how conscious and informed they were when they decided what academic/career path to follow. Almost two in three spoke of a teacher that channelled them in a specific direction, a role model who had inspired them, or their parents' influence. Ultimately, these all-important decisions depend a lot on a limited number of people in our inner "comfort-zone" circle."
100mentors was set up in 2014 to tackle the problem of students taking critical career decisions in an ill-informed manner. "We want to empower students to become the architects of their own future, by developing their critical thinking, international orientation and intellectual humility. We want to increase the number of role-models that they are exposed to. Our mission is to help students make more informed decisions" adds Yiorgos.
100mentors is an EdTech SaaS (Software as a Service) tool for schools to help their students. Relying on its growing network of 2500 mentors that it has carefully selected, briefed and trained for the task at hand, the company has four main offerings: It can hook up a school with mentors to (a) enhance a lecture or seminar; (b) organise on-demand  virtual academic fairs with university officers, alumni, current students and faculty members from the top 100 universities; (c) offer live-from-their-working-environments career insights and internship/job-shadowing opportunities; or (d) provide longer-term collaboration with a mentor on a specific school project. "At the end of the day, we aim to empower students to make a well-informed decision."
In 2015, 100mentors benefited from an investment from OpenFund, an EIF-backed venture capital fund based in Greece. The investment allowed them to scale up the business, growing from four to ten employees. "We were able to further our product offerings and make the user experience lean for both the students and teachers alike. We also took the leap from Greece, which was our initial focus, reaching out to the global stage. Today we work with partner schools in 17 countries. These are the most forward-thinking schools in their countries, usually international schools, and teachers and counsellors are reporting unprecedented student engagement due to 100mentors. All of this would not have happened, or would have taken at least three more years. We were able to grow much faster as a result" concludes Yiorgos.
Company: 100 mentors (Athens, Greece)
Type of business: Education Technology, career planning
Supporting Fund: OpenFund II
EU-supported EIF co-investment: JEREMIE Greece
For further information about EIF intermediaries in Greece, please refer to:
http://www.eif.org/what_we_do/where/el