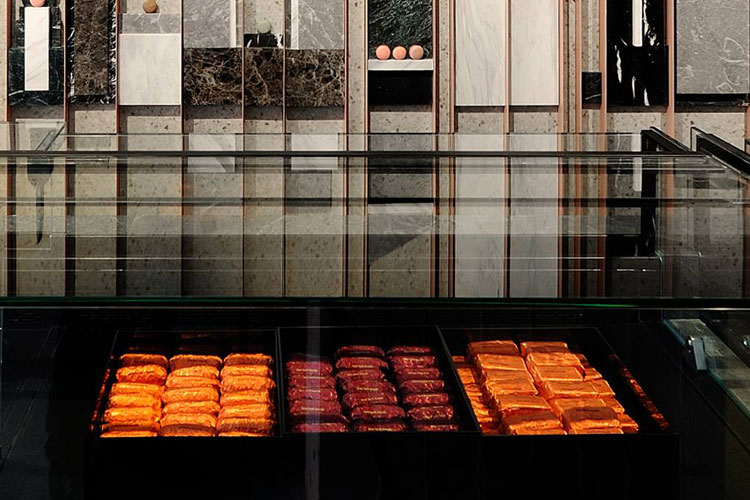 For over 25 years now, New York Sweets has been a pioneer in the pastry industry in Cyprus, specializing in the art of creating sweets with exceptional quality and design, for a quick sugar-boost or a special occasion.
From its origins in 1986 as a small 'laboratory' and store, New York Sweets has grown into a staple of the high street with a network of seven stores across the island. From homemade cookies to brownies, cheesecakes to fruit cakes, fruit and walnut tarts to ice cream, New York Sweets is the reference.
Despite being so well-established, when the economy of Cyprus was hit hard by the 2011 explosion at Mari power station and then the financial crisis in 2013 "no business was untouched" explains Mr. Antonis Christofi, manager at New York Sweets. "More than anything, it was the psychological factor. In the short-term we were greatly affected. We went through difficult times, but we have rebounded, and things are looking up again."
Having re-found its footing, New York Sweets is currently in the process of renovating and upgrading its stores. "We want to give the company a new look, starting with the Nicosia store, undertaking a complete facelift" Antonis adds.
In order to finance this venture, New York Sweets turned to the Bank of Cyprus, who extended a loan under the Cyprus Entrepreneurship Fund (CYPEF), backed by EIF. "We were able to replace ageing equipment. The new equipment is more efficient in terms of energy consumption, making it also less burdensome on the environment. Without the loan, this process would have taken much longer. It allowed us to press ahead faster." Alongside the facelift, New York Sweets has also launched a new coffee corner in the store, offering take-away and delivery services for offices in the area. This has created two new job positions.
If all goes well and the new face is a success, the company intends to extend the renovation to the stores in Limassol and Paphos, giving an old establishment a fresh new face.
Company: New York Sweets (Cyprus)
Type of business: food & beverage
EIF financing: CYPEF
Financial intermediary: Bank of Cyprus
For further information about EIF intermediaries in Cyprus, please refer to: http://www.eif.org/what_we_do/where/cy