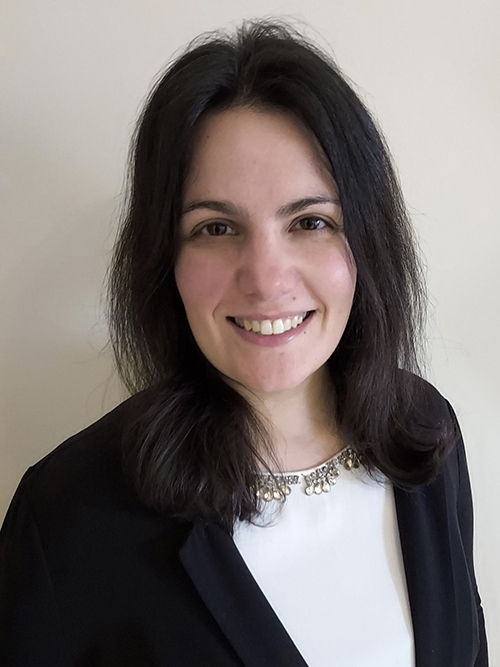 "After the bootcamp, we all did several job interviews with companies. Within two weeks, I had three job offers," says Vânia Costa, from Porto, Portugal.
Vânia used to work in marketing for a machinery company within the mould-making industry, near Porto. "It was a completely different world," she explains. "It's not that I didn't like my job. I just found it unfulfilling and wanted a change."  Vânia's passion has always been programming. "It's what I love doing. I would spend hours of my free time teaching myself different programming languages, working out how to develop software and I often designed websites for friends and family."
Taking a leap of faith, in early 2021 she left behind her job and enrolled in a programming bootcamp. "The course was really intense. We would spend 10 to 12 hours online every day for more than three months. It was demanding but I enjoyed every minute of it."
While leaving a stable job and re-skilling in the hope of moving into a different field could provoke cold feet for many, Vânia had no such concerns. "Risk? Yes, everything is risky. But I don't think anyone's too old to change careers," she adds with conviction. Completing the bootcamp and arming herself with the necessary digital skills to make the jump into this new field was, in her eyes, the right decision.
But while the bootcamp came at a price, Vânia was able to rely on EU-guaranteed financial support from the Jose Neves Foundation (ISA FJN), backed by the EIF, in order to make ends meet. "At 30, nobody has a full bank account and money to spare - so I knew I had to take a loan. But with this type of financial support, I felt much safer. I knew I didn't have to start repaying until I got a job, and if I ever found myself unemployed, repayment freezes and they help you get another job… So it gave me peace of mind."
Within weeks of completing the bootcamp, Vânia got a job with Deloitte, working as a full-stack programmer, doing what she enjoys most. "If you look at my classmates from the bootcamp - I think there were 30 of us – I can tell you that at least 28 got a job in this field very quickly," she says, underlining the central importance of this skillset in the digital age. "Everything today is dependent on technology. You need an app and programming for everything. This may sound weird, but in a few years' time, I think most jobs will be like mine. This is the future, no doubt about it."
Location: Porto, Portugal
Financial Intermediary: Jose Neves Foundation
Beneficiary: Vânia Costa
Studies: Immersive Full-Stack Programming Bootcamp
Institution: Academia de Código
EIF financing: Skills & Education Guarantee Pilot
For further information about EIF intermediaries in Portugal, please refer to: http://www.eif.org/what_we_do/where/pt