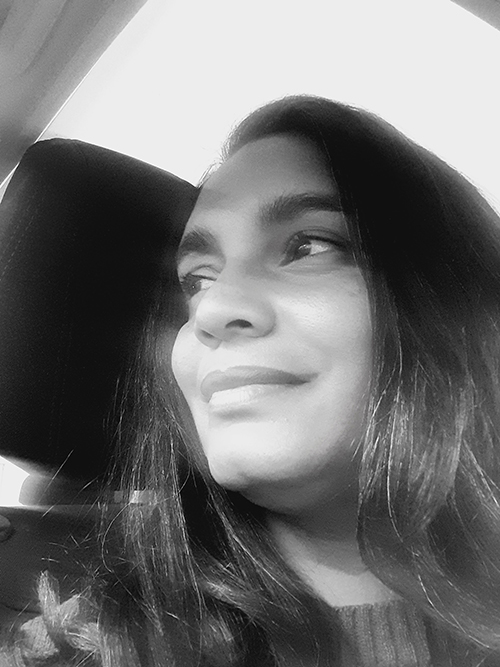 Data analytics is a field which is growing rapidly, particularly with the development of artificial intelligence and machine-learning. "There's a lot of demand for expertise in this field," says Joanita Mateus, 39, from Lisbon.
Joanita holds a degree in educational psychology and used to work with children with disabilities, but with the onset of the pandemic and the ensuing economic crisis, she had to switch jobs and moved to a back office position at a supermarket chain. "We had a team working with analytics and data and I worked with them a lot. I was very interested in their work and liked what they were doing. That was when I decided to take a course in data analytics. I felt the need to renew my skillset, reset and go for a career change."
Looking online, Joanita found a data analytics bootcamp at Ironhack, and turned to the Jose Neves Foundation for support to finance her endeavour. With EU-guaranteed financial support from the Foundation (ISA FJN), backed by the EIF, Joanita was able to pursue her plan. "It's better than a normal loan because repayment starts only after I find a job," she explains.
Bootcamp ran for two months in the summer of 2021. "It was a very intense experience. I had to work full-time, 8-hour days, running many projects, but it was very interesting. It gave me lots of skills I didn't have before," she adds. "Everybody in the family helped me during that period. Luckily, my daughter is older now so she's more independent. Naturally, I had some doubts about switching jobs, but I was confident at heart. Of course I was also afraid; one day you feel confident, the next you wonder 'oh my god, what did I do?' But I felt it was the right thing to do, right from the start."
And she probably wasn't wrong. By November, Joanita had started a new job with a data analytics company. "It's better paid, better benefits, better working conditions and most importantly, I can work from home, which wasn't possible before," she says. While her new skillset has opened up this new career opportunity, Joanita is very conscious that learning never really ends in this field. "I want to grow in this job, and while bootcamp gave me a great skillset, I still need to learn many tools on the job. In this area, you need to be up-to-date, constantly updating your skillset. There are always new tools because technology moves fast – and that's exciting. Now I'm learning a lot, gaining experience, but, with time, I hope to be in position to analyse data and build a story around it and find myself in a more client-facing position."
Location: Lisbon, Portugal
Financial Intermediary: Jose Neves Foundation
Beneficiary: Joanita Mateus
Course: data analytics
Institution: Ironhack Lisbon
EIF financing: Skills & Education Guarantee Pilot
For further information about EIF intermediaries in Portugal, please refer to: http://www.eif.org/what_we_do/where/pt