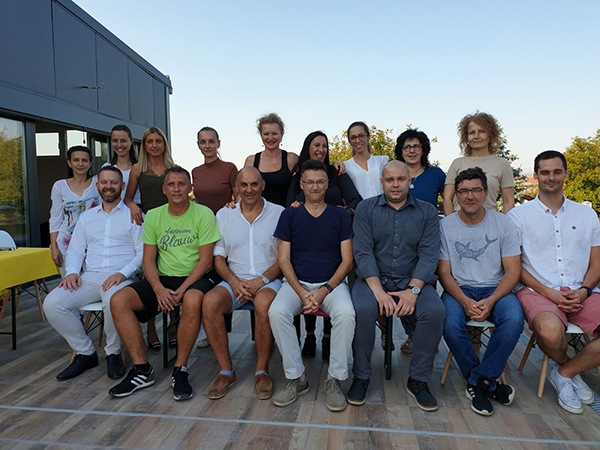 Slobodan Bojanic set up Printcom in Novi Sad in 2007 with his wife. Since then, this family business has developed to become a well-established distributor of printing supplies that sells all over the Balkans.
Slobodan, Founder and Managing Director, explains: "We distribute printing supplies – mainly toner cartridge, imported from China. We sell to traders and distributors in neighbouring countries like Croatia, Albania, Bosnia and Herzegovina, Montenegro, but not to end users. We pride ourselves on offering high quality products, toners that are very efficient and long-lasting, but also competitively priced." But the real differentiator for Slobodan is the approach towards the client: "For us, a satisfied customer is a good customer. We always try to be polite, to help customers, even if prices and quality are high. Most of the competition will focus on pricing, but we look at the bigger picture. It's important that customers like to work with us."
The world of imports can get complicated however, with lengthy procedures, and many steps before a product reaches the end-user. "This is why having enough space to store the right amounts of stock is important," explains Slobodan. "With a larger warehouse, you can store more stock, and then respond immediately to clients' needs, reducing delivery time. It could otherwise take months to get a delivery from China!" With this in mind, Printcom received an EU-guaranteed loan, backed by the EIF, from Raiffeisen Serbia, in order to build their own premises and expand the business. "We were able to construct our own warehouse. Until then, we used to rent but it was both expensive and small. This is a good long term investment."
With stock doubling in size in the new warehouse, the business grew as well, adding 3 new employees. "We intend to keep growing, to stay ahead of the competition. Now it's possible to do that with a bigger warehouse," says Slobodan with confidence.
And the future for this family-run business? Petar, Slobodan's son, who is currently studying software engineering, adds: "I am confident and keen to explore ways to improve the family business after I graduate."
Company: Printcom (Serbia)
Type of business: wholesale trade (printing equipment)
Financial intermediary: Raiffeisen Serbia
EIF financing: WB EDIF
For further information about EIF intermediaries in Serbia, please refer to:
http://www.eif.org/what_we_do/where/rs