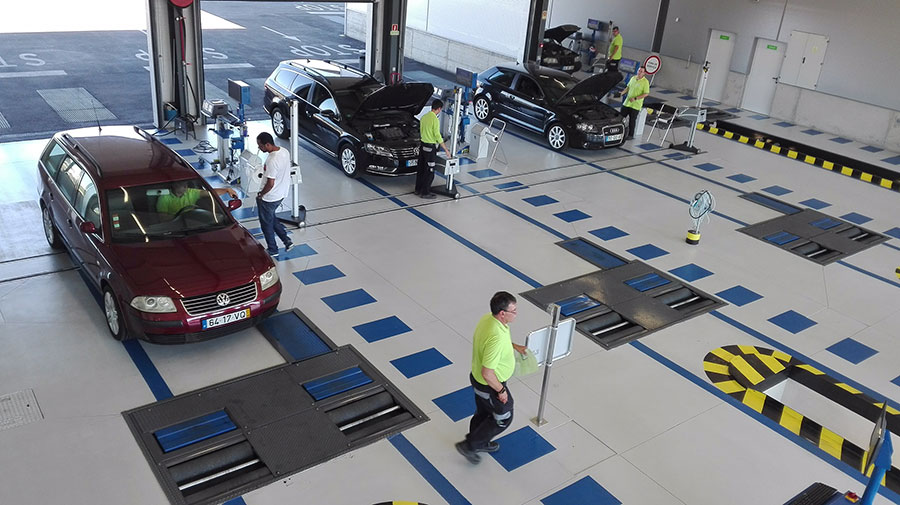 Any car-owner has probably had to take his car for a regular inspection and ended up waiting in line for what seems like an eternity. Well, Inspama are a Portuguese company that have been trying to improve that.
Inspama operate automobile inspection centres. As Joana Gonçalves, CEO of Inspama, explains, "our aim is to reduce accidents caused by malfunctions and to guarantee safety by carefully evaluating a vehicle's technical condition. At the end of the day, we want to give Portuguese society improved safety and quality of life."
These processes, however, take time and Inspama is always looking to fine-tune its work, improving accuracy and efficiency. To this end, they have recently developed an innovative technological solution that allows for the automatic recognition of the license plate number and the subsequent integration into the computer system of the inspection centre. This technology enables much faster validation of results, with gains in efficiency and productivity. As soon as the car is positioned on the inspection line, a system of fixed cameras takes a photographic registration, with the software interpreting the vehicle registration number and starting to process the test results.
To support the implementation of this innovative approach in the inspection centres, Inspama secured an EIF-guaranteed loan through Novo Banco, under the Investment Plan for Europe that aims at generating new investments by facilitating access to finance for European SMEs.
With this innovation, they were able to differentiate their services from the competition and support the company's growth. Having opened its first inspection centres in 2015, Inspama currently employs 35 people. The company is now preparing to expand its operations by opening four new inspection centres throughout the country equipped with this new technology, expecting to achieve a turnover of EUR 7m by 2018.
Company: Inspama (Portugal)
Type of business: Automobile inspection centres
EIF financing: InnovFin SMEG, EFSI
For further information abiout EIF intermediaries in Portugal, please refer to:
http://www.eif.org/what_we_do/where/pt