As an InvestEU Implementing Partner, we are charged with deploying €10bn of equity financing to the market. Investments are structured around policy priorities and themes, and also have horizontal objectives. Financial intermediaries selected via the open call for expression of interest below.

Eligible financial intermediaries

Under InvestEU Equity, the EIF will provide equity investments and co-investments to, or alongside, funds in the areas of venture capital (including business angels), private equity and private credit (including fund-of-funds and cross-over funds) that pursue generalist, specialised or mixed investment strategies. Funds should be targeting one or more of the thematic and/or horizontal policy priorities in their objectives.
Payment-by-Results investment schemes and/or social impact bonds investment schemes are eligible for the Social Impact initiative.
Geographic eligibility: funds based in, or investing in, the EU Member States, Overseas Countries and Territories (OCTs) or Other Participating Countries as further specified in the Call documents below.

The EIF selects financial intermediaries based on applications received in response to this call for expression of interest, and including further eligibility checks e.g. due diligence and compliance with international and EU standards / principles.
Deadline for applications: 30 June 2027
(ongoing selection, on a first come first served basis).



CALL FOR EXPRESSION OF INTEREST
Documents for the InvestEU equity product
Call for expression of interest
Annex I – Expression of interest
Annex II – Term sheet Growth, Innovation, Impact
Annex III – Addendum IPO
Annex IV – Term sheet Senior Private Credit
Annex V – Terms of Confidentiality
Annex VI – Reporting template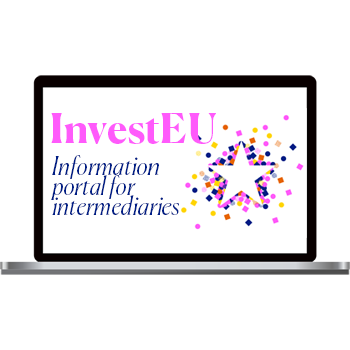 Read more online